Bucs-Falcons Tickets Update
November 28th, 2010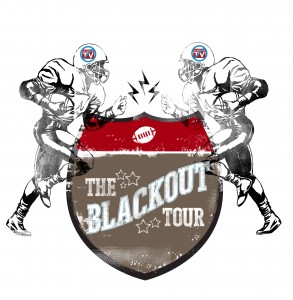 Joe was sad this morning to¬†see that cheap seats — together — for next Sunday's Bucs-Falcons game are still available¬†on Ticketmaster.com.
A little surprising that the limited number of $40 tickets, plus a $10 coupon floating around, are sitting there when the town knows this is a huge December game when the Bucs will induct John McKay in the Ring of Honor.
To Joe, this means any hope of the game selling out by Thursday to lift the home TV blackout is gone. There's likely too much ground to realistically make up.
If you can't go to the game, Joe suggests you get on board The Blackout Tour when the Falcons come to Tampa on Sunday, Dec. 5. More than 100 Bucs fans have enjoyed The Blackout Tour this year.
The Blackout Tour is a great time with fellow Bucs fans who travel to watch blacked out games live in HD-TV at Lee Roy Selmon's in Fort Myers.
Cold beer. Great food. Great atmosphere. Great fans. Affordable.
If you can't go to the game, go ahead and join Joe on The Blackout Tour. It's a rolling tailgate in a Paradise Worldwide Transportation luxury bus to Selmon's in Fort Myers. All Blackout Tour goers get a free draft beer and a free plate of wings at Selmon's.
Visit BlackoutTour.com for all the details and to buy your seat for just $24.95. Order now. (Next person to buy three tickets gets a Reebok replica Sabby Piscitelli jersey.)