Thank You For Subscribing!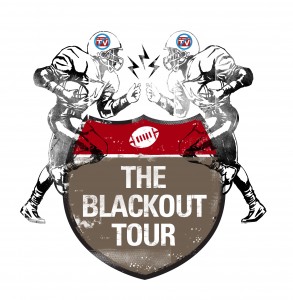 Bucs fans everywhere know home games are highly unlikely to be sold out this year and therefore NOT on TV in the Tampa Bay television market.
Oh, no!
That means unless you spend the cash to go to a game, you're stuck listening to your beloved Bucs live on the radio.
But JoeBucsFan.com and Paradise Worldwide Transportation have a solution for you. Now you can jump on The Blackout Tour and watch home Bucs games live in Fort Myers at Lee Roy Selmon's.
Join Joe and fellow Bucs fans on a luxury 29-seat bus departing Derby Lane in St. Petersburg about 10:20 a.m on gamedays and returning about 6:15 p.m. (You can even watch live NFL action during the bus ride home!)
Parking at Derby Lane is secure and easy,
At Lee Roy Selmon's, you'll get to watch the game on the big screens and enjoy a FREE plate of wings and a FREE draft beer.
Your bus ticket aboard the Paradise Worldwide Transportation luxury coach is only $24.95 and includes all taxes and the free beer and wings.
What a deal!
Tickets are fully refundable if the Bucs game is not blacked out and ends up being televised in the Tampa Bay market.
So order now! This will be a blast!
Click on a game for info.
Browns at Buccaneers – Sept. 12
Steelers at Buccaneers – Sept. 26