December 10th, 2023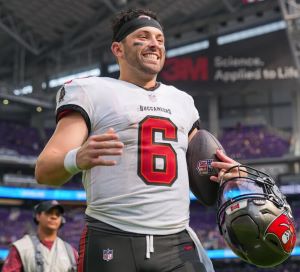 OK, boys and girls. Comment all game long below!
Bucs players said today's game at Atlanta is a playoff game. Bucs coach Todd Bowles reinforced on the Buccaneers Radio Network pregame show saying it is "playoff football in December." Even Bucs AC/DC-loving general manager Jason Licht said today is a playoff game.
The Bucs aren't mathematically eliminated with a loss but man, they would be painted into a corner.
As always, Joe kindly asks that you play nice.