Todd Bowles Blasted As "Meathead"
November 9th, 2023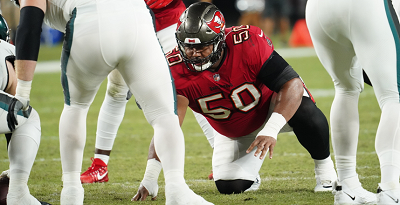 A former Bucs quarterback with a national platform has a major beef with Todd Bowles — as a defensive mind.
That's how bad it's getting for the Tampa Bay head coach and noted defensive guru. Savvy pundits are questioning his ability adjust defensively.
Has Bowles earned the daggers? After Sunday's Houston Horror, Joe doesn't know what to believe.
Making game picks today on PFT PM, ex-Bucs QB and Patriots assistant coach Chris Simms threw darts at Bowles as he picked the Titans to beat the Bucs on Sunday at The Licht House.
"The Buccaneers always overplay the run. Right? That's one of my problems with Todd Bowles," Simms said.

"I mean even last week, I had a joke in my podcast; Todd Bowles was playing run defense in the third quarter [against Houston] and we're already 300 passing yards in [by Houston] — like he was playing the '93 Cowboys and Emmitt Smith.

"And he's still got eight guys at the line of scrimmage, 'Like, they might run it all over us still.' No, they're not, Todd. They're throwing all over you, adjust.

"And I just think he's a meathead that way, and their defensive coaches there to where they're going to go all-in and worry about the running game all that — and they're going to leave some opportunities for Will Levis in the passing game like we've seen. I'm going to go Titans 20-17."
Simms is accurate when he says Bowles goes all-in to stop the run, much more than most defenses.
His mindset is to force teams into pass-rush situations, so Bowles can force turnovers. That worked incredibly well when Bowles had a beastly pass rush and a ferocious run-stuffing unit.
Nowadays, he has neither.
As for Sunday, Joe expects Bowles to sell-out to stop freakish Titans running back Derrick Henry, who has been on a three-game tear against good defenses — Baltimore, Atlanta and Pittsburgh.
Henry has 51 carries for 273 yards and 2 touchdowns in those games — about 5.4 yards per carry.