"They Probably Have The Most Talented Team In The Division"
November 13th, 2023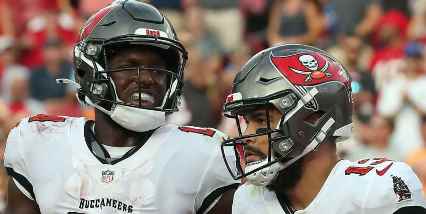 Roster talent is a main reason Joe can't give head coach Todd Bowles any kind of pass for this Buccaneers season.
"They probably have the most talented team in the division," former All-Pro cornerback Richard Sherman said on his podcast last night.
Sherman played for Bowles and the Bucs in 2021, and he maintains ties to current Bucs and has all the respect in the world for Bowles.
Sherman is sort of in Joe's camp. Just, win, Coach. Your team is as good or better than the rest of the NFC South. Live up to it!
The Falcons are being victimized by poor coaching decisions, Sherman explained, and while Sherman thinks the Saints roster is talented, he can't say it's better than Tampa Bay's.
Bowles also has the benefit of a rather healthy team with a healthy quarterback.
Sherman isn't worrried about the Bucs defense. He's focused in on the offense.
"They have to find a way to run the football," Sherman said with a tinge of disbelief in his voice. "As long as you have [Mike Evans and Chris Godwin], you have a chance."