Remembering The Veterans
November 11th, 2023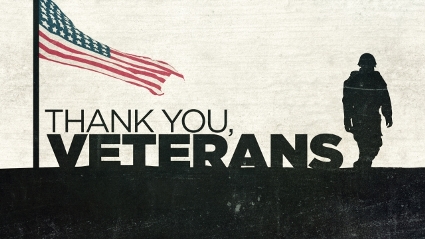 Joe understands a whole lot of guys and girls who served our country read this here site daily.
Today, as Joe does every year, Joe salutes you.  Not because you read this site (though Joe certainly appreciates that a great deal) but for what you did for the rest of us. Thank you for your service. And for those who are still on active duty, a warm thank you as well, and Joe wishes you a safe return home someday.
One Joe is a son of a man who served in the Pacific Theater in World War II. Service men and women mean a lot to Joe.
Joe has a tradition each Veterans Day to go to either an American Legion hall or a VFW post, lay cash on the bar, and tell the bartender to buy a round of drinks. Then Joe will quickly walk out the door.
You don't have to buy a vet any drinks, but Joe is sure if you meet a veteran today, offering a simple thanks would mean a lot.
Never forget.