Ira Kaufman's 10 Takeaways From Bucs-Texans
November 5th, 2023
BY IRA KAUFMAN
There's a pretty good chance the 2023 Buc season ended Sunday at 4:27 p.m. EST.
That's when the clock ran out on the visitors in a surreal 39-37 setback that had to be seen to be believed. Buc fans still don't believe it — and who can blame them?
The NFC South standings say the Bucs are only a game behind the first-place Saints in the loss column, but this was no ordinary loss at Houston. All you had to do was listen to Todd Bowles at the post-game podium.
Bowles has been in the NFL for three decades as a player or a coach and even he acknowledged Sunday's meltdown was extraordinary.
Losing four in a row after a 3-1 start is bad enough, but now Tampa Bay has nothing to cling to in terms of consistent play. The league's sixth-ranked scoring defense was just ravaged by C.J. Stroud, who looked like anything except a rookie.
Stroud threw for 325 yards and four touchdowns in the second half alone as the Texans overcame a ton of adversity.
A defense that had excelled in the red zone was left battered and blue as three of Stroud's targets finished with more than 100 receiving yards.
And then there are the Glazers watching the wheels come off yet again and wondering whether Bowles is the man for the job. A significant segment of Buc Nation has already decided. They've lost confidence in the head coach and now you have to wonder whether that skepticism extends to the locker room and the executive suite.
You can't spray some perfume and pretty this one up.
This loss was inexcusable, even while acknowledging Stroud displayed remarkable poise under difficult circumstances.
The Texans lost their kicker and finished with 62 more penalty yards than rushing yards. The Bucs won the turnover battle and owned field position throughout, yet still walked out as losers.
Maybe the Bucs can end a 3-game slide at home and beat the woebegone Titans on Sunday.
Maybe.
Perhaps Bowles can rally his guys for the final nine weeks and make a run at a third consecutive division title.
But at this point, the arrow that ownership traditionally fixates on is pointing straight down. And as Sunday showed, the Bucs can no longer count on a stingy scoring defense to keep them competitive.
Baker Mayfield did his job. He made some huge plays in crunch time, finding Trey Palmer for 21 yards on third-and-23 before running 5 yards for a first down. That set up what should have been a game-winning TD pass to Cade Otton with 46 seconds remaining — only it wasn't.
Stroud countered with a TD drive of his own, carving up a secondary that was undermined by a soft pass rush. Now comes the hard part, rebounding from the most bitter Buc setback since the playoff loss to the Rams that ended their 2021 season.
Give the young man his due. Stroud was phenomenal in setting an NFL record for most passing yards by a rookie. Still, he had plenty of help along the way from a Buc team that appears to be stumbling toward regime change.
Here's how the Texans gave the Glazer family a lot to think about on that return flight home:
* It's hard to imagine Carlton Davis having a worse game. He was far from the only culprit, but he was downright awful.
* On the flip side, Devin White played with energy and purpose, registering 9 stops and a sack. Calijah Kancey showed his promise with a sack and 3 tackles for loss.
* Anybody seen Chris Godwin? Didn't think so.
* You had to figure the Bucs were destined to win when Mike Evans capitalized on his great hustle and a fortunate bounce tp fall on Palmer's fumble with less than a minute remaining. You figured wrong.
* Not to take anything away from Stroud's spectacular afternoon, but Tampa Bay's pressure was abysmal. He consistently had ample time to work through his progressions as Bowles decided to drop seven into coverage and rely on a 4-man rush. That might work against Will Levis, but it was a disastrous plan on Sunday.
* Rachaad White played well once again, gaining 73 yards on the ground and 46 more as a target out of the backfield. The offensive line did a better job opening some creases in the run game.
* Nothing came easy for Houston's offense. Out of 12 drives, the Texans started 11 times from their own 25 or worse. The Buc defense can't blame short fields for a miserable afternoon. That's why Bowles was so crestfallen after the game. He knew his guys have to own this disaster, unless you want to blame it all on an early injury to Jamel Dean. Let's get real.
* At 3-5, the season isn't over, even if it feels that way. From the players to the coaches, this will be a major test of leadership and resolve. If this losing streak extends much longer, Jason Licht may regret declaring Evans off limits at the trade deadline.
* Chase McLaughlin remains a bright spot in a dark season.
* With a rookie QB and no running game, the Texans just averaged 8.0 yards per snap. Bowles needs to flash that number on a big sign in the defensive meeting rooms this week. Professional pride may be the only thing standing between this franchise and a 6-11 finish that would trigger an offseason overhaul.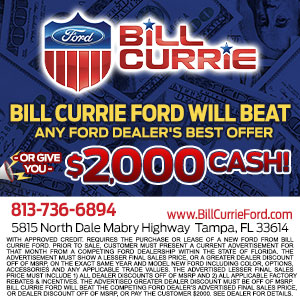 <