Insider Assistance
November 12th, 2023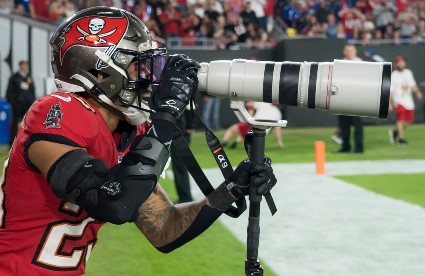 Joe has a minor fear entering today's game against the Titans, and it has nothing to do with watching the Bucs hand off to a running back.
Todd Bowles' defense broke in half last week after showing cracks for weeks. The head coach/defensive guru is no doubt going back to basics with his defense today against the Titans. You don't turn up the crazy exotic nature of your defense when your unit is struggling with its fundamentals and basic schemes. Plus, the Titans are a somewhat basic offense. Derrick Henry will pound the rock and they'll take deep shots to DeAndre Hopkins.
Enter Sean Murphy-Bunting, the Titans cornerback who spent the previous four seasons as a Bowles favorite playing nickel and outside cornerback. Murphy-Bunting was lauded last year by Bowles as a future coach and one of his smartest players.
If there ever was an opposing defensive player that could help his offensive coordinator plan for the Bucs defense, Joe believes it's Murphy-Bunting.
Plus, Joe suspects Murphy-Bunting still chats with a chunk of his former teammates and has heard whatever moaning and complaining they've had about the 2023 Bucs defense.
Joe will be sure to punch a wall if the Bucs lose today and it is revealed that Murphy-Bunting's intel was a huge help.
Ira Kaufman Talks Fundamental Change, Tennessee Predictions, Blitz Analysis, Mike Evans Angles, Hot Tubs, And Much More