Gameday Tampa Bay
November 19th, 2023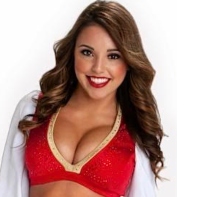 Game 10
Bucs (4-5) at 49ers (6-3) 
Kickoff: 4:05 p.m.
TV: FOX (WTVT-TV Channel 13 locally) with Joe Davis, Daryl Johnston and Pam Oliver.
Streaming: NFL+ and Buccaneers.com (Geographic restrictions apply).
Radio: Buccaneers Radio Network WXTB-FM 97.9 in the Tampa-St. Petersburg region (Transmisiones de radio en español en WTMP-FM 96.1 y WMGG-AM 1470 en Tampa). Additional stations throughout Florida on the Buccaneers Radio Network can be found here. The game also will be broadcast on SiriusXM Channels 83 or 380 (Buccaneers Radio Network feed).
Weather: Not bad football weather in Northern California. Per AccuWeather.com, tailgaters will have temperatures in the upper 50s which will gradually rise to 63 by kickoff. The temperature will rise to 64 by the third quarter and by game's end, should be 62. No precipitation is expected. Winds should be around 5-10 mph.
Odds: Per BetMGM, as of midnight, Bucs +12; over/under 41.5.
Referees: Craig Wrolstad and his gang will work today's game. Wrolstad is a let 'em play kinda guy. Last year Wrolstad's outfit threw an average of 9.3 flags a game, second-lowest in the NFL. When Wrolstad's posse works a game, home teams win against the spread 39.5 percent of the time. So this suggests the game today might be closer than the 12-point spread.
Injuries: Bucs — Out: S Ryan Neal (thumb). Questionable: CB Carlton Davis (toe), LG Matt Feiler (knee), DB Josh Hayes (concussion), ILB Devin White (foot). 49ers — Out: G Aaron Banks (toe), G Nick Zakelj (biceps). Questionable: DE Robert Beal (hamstring), CB Darrell Luter (knee), CB Samuel Womack (knee).
Outlook: Joe wants to believe the Bucs have a prayer today. He tried to talk himself into believing. But man, everything about this game screams "blowout." And not for the Bucs. We know how badly the Bucs struggle against good physical teams. And every time the Bucs play a strong team, they get slapped around. The Bucs have no run game yet the offensive coordinator of the Bucs wants to run the ball inside of perhaps the best front-seven in the game. The 49ers are also maybe the healthiest they've been this season. Look how they went on the road and b!tchslapped Jacksonville last week. There is no element of the Bucs that Joe can see having an advantage over the 49ers with the exception of receivers. Everywhere else, the 49ers have the advantage. Yeah, Joe knows the Bucs weren't healthy last year when they traveled to Santa Clara. Will those guys now healthy make that much of a difference? The only way Joe can see the Bucs winning is if the Bucs get a bunch of takeaways and Dave Canales is ordered to quit thinking the Bucs' league-worst running game is a top-five weapon, and instead get the ball to Mike Evans and Chris Godwin. If the Bucs try to run the ball on the 49ers defense, this game will be over by 5 p.m. today.
Fun facts: Bucs QB Baker Mayfield in four road starts this season has a 9/1 touchdown-to-interception radio. … WR Mike Evans needs seven catches for his 10th-straight 50+ catch season. … If you think S Antoine Winfield is having a good year, you are not wrong. He had a pass defended last week giving him seven for the season, a career-high. Winfield has three passes defensed in his last four road games.