Easy Excuses Are Off The Board
November 11th, 2023
BY IRA KAUFMAN
A 3-5 start is troubling enough for Buc Nation, yet there's more to the story.
Whenever an NFL team struggles midway through the season, you look for the usual suspects.
Two factors naturally spring to mind in explaining a rough getaway.
The problem in Tampa is there are no easy answers because the 2023 Bucs don't qualify in either category.
The first place to look … the injury list.
Buffalo fans will tell you the Bills aren't the same force right now because several key defensive players are sidelined. The reeling 49ers are hoping Deebo Samuel and Trent Williams are no longer hobbled after the bye week.
What about the Bucs? No dice.
Todd Bowles, Jason Licht and the Glazers can't pin this 4-game tailspin on a rash of critical injuries. In fact, the Bucs have been remarkably healthy through eight games.
Let's identify five key players on either side of the ball:
On offense, Baker Mayfield, Tristan Wirfs, Mike Evans, Chris Godwin and Rachaad White have not missed a single game between them. Not one. In fact, neither Mayfield nor Wirfs has missed a snap.
The defense is led by Vita Vea, Lavonte David, Devin White, Antoine Winfield Jr. and Carlton Davis. And yes, despite last week's debacle in Houston, Davis still has to be considered Tampa Bay's most dependable corner.
Of that group, Vea has missed one game and Davis has missed two. You can stick the injury excuse where the sun don't shine.
We turn our attention to a second common culprit — turnovers.
Sorry, nothing to see here, either. The Bucs are plus-8, a very healthy ratio. There have been plenty of takeaways and not many giveaways.
Eleven teams currently boast a positive turnover ratio. Only one is saddled with a losing record. You guessed it, the Bucs.
The bottom of the chart tells the usual story as Chicago, Atlanta, Las Vegas, New England and Minnesota have combined for an 18-28 record.
That's why every NFL coach harps on winning the turnover battle.
The Bucs can't blame their malaise on injuries or turnovers. What are we left with? Ineffective coaching, suspect talent, or a combination. Those are the issues the Glazers are trying to identify ahead of a very winnable matchup against the Titans.
When you can't blame a poor record on turnovers or a flurry of injuries, the problems tend to run deeper.
When Rob Gronkowski departed, he took the Buc running game with him. Bowles doesn't have enough legit pass rushers to disrupt the timing of opposing quarterbacks. Godwin can't find the end zone. Tackling issues continue to plague a defense that needs an offseason overhaul.
The next two weeks could trigger major in-season changes. If the Bucs fall to 3-7 with a 6-game losing streak, a switch to Kyle Trask wouldn't be a surprise.
YaYa Diaby is itching for his first start as a pro and Joe Tryon-Shoyinka isn't giving Bowles much of a reason to play him extensively.
Clinging to the past can undermine your future. Half the starters from Tampa Bay's Super Bowl victory are no longer on the roster. This franchise is in free fall and you can't point your finger to turnovers or injuries.
What exactly is the problem? We're about to find out.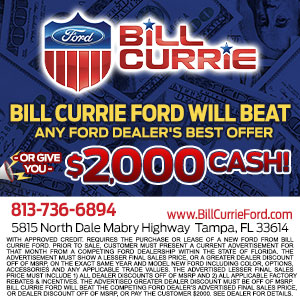 Ira Kaufman Addresses Team Glazer Perspective On 4-Game Losing Streak, Dissects Two Odd Todd Bowles Comments, Talks Cade Otton, Winning Versus Tanking, And Much More