Career Day
November 5th, 2023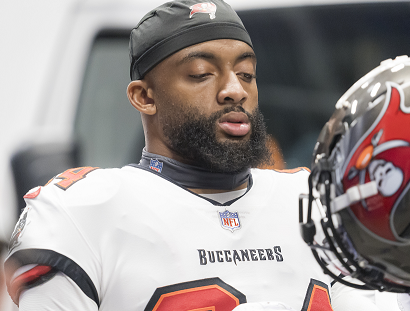 Before kickoff today, Buccaneers No. 1 cornerback Carlton Davis was talking about "being a lockdown corner" and focusing on "impact" through the season's final 10 games.
Joe listened to Davis on the Buccaneers Radio Network pregame show and was ready to see Davis thrive against the Texans' no-name receiving corps this afternoon.
Instead, Davis was roated and toasted, and then put back in the oven on high broil just to get a little more crispy.
Joe will call it the worst game of Davis' six-year career. It was even worse than when Patrick Mahomes and Tyreek Hill roasted him badly in November of 2020. At least that was a legendary receiver and quarterback, and David recovered in the second half of that game.
Davis talked before today's game about how "teams' identities are set" by this point in the season and players must focus on "technique and body maintenance" to execute consistently and finish a season strong.
And then he dropped a Texas deuce.
Joe knows Davis is a good player, but he hasn't been the cornerback this season that earned a fat free agent deal from Tampa Bay after the 2021 season.
The demise of Davis, combined with Jamel Dean's struggles, has been striking.
Joe wonders if either will be back next season.