"Kind Of A Physical, Tough Team That's Hard To Beat"
October 1st, 2023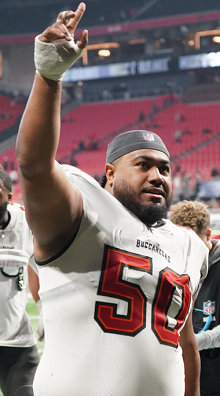 Joe is fired up thinking of the state of the Buccaneers. Few teams all season will hit the road after a Monday night game and walk out with a blowout win like Tampa Bay did today.
Tom Brady who?
Todd Bowles has the kind of team Bucs fans haven't seen in a long time. They're no beast with a Hall of Fame quarterback, but they're a club that brings a ton of effort and talent on defense, now combined with an offense that's playing within itself and one that seems to be well thought out with just enough talent to be dangerous.
Todd Bowels has said this is the time of year a team usually forges its identity, and he seemed to verbalize what that is after the game.
"We're morphing into a kind of a physical, tough team that's hard to beat. And we just have to continue that without the mistakes," Bowles said.
Joe agrees that the Bucs sure look like a tough out. And they should continue to do so if they can stay healthy.
Up next after the bye is a dangerous Lions team with a good quarterback and ton of confidence.
Man, if the Bucs can take them out, what can't they do?