Hustle Vs. Loafing
October 22nd, 2023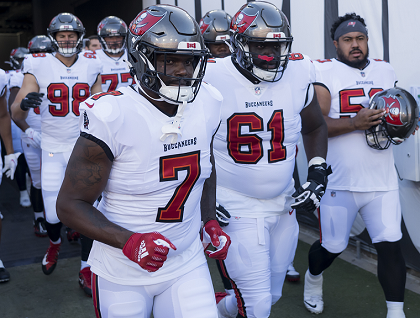 Trailing by three points with 6 1/2 minutes to play in the fourth quarter of a critical division game is when one might think defensive players would play with all-out effort.
You know, swarm to the ball. Great things can happen. You owe it to your teammates.
On 1st-and-goal from the Bucs' 12 yard line, Falcons QB Desmond Ridder kept the snap and took off for the left corner of the end zone. Bucs sacks king Shaq Barrett didn't bother to chase him. Shaq quit on the play before Ridder even got back to the line of scrimmage.
Joe loves Shaq, but that was a horrible look. If you're gassed or mentally checked out, then get the hell off the field.
Cornerback Jamel Dean recognized the Ridder scramble when Ridder got to the 10 yard line. Dean was at the goal line and gave, in Joe's opinion, a somewhat half-assed effort to get to Ridder. It certainly wasn't Dean's very best effort. (Meanwhile, Devin White was again struggling to shed a block.)
What makes those efforts stand out so much was the contrasting effort on the same play by Antoine Winfield Jr.
Winfield saw the play develop, took a smart and hustling angle to the 2 yard line and met Ridder full stride with a timed and ferocious punch to the ball. Ridder fumbled out of the endzone. Buccaneers ball at the 20 yard line. No touchdown for the Falcons.
The play will be forgotten, but it was one hell of a telling moment — for a lot of reasons.