"Hard Ceiling"
October 17th, 2023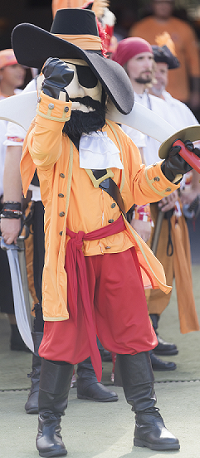 Joe wonders if Team Glazer and general manager Jason Licht buy into this very popular assessment of their Bucs.
It's easy to find fans and media saying the 49ers, Eagles and Lions are the class of the NFC and the Bucs, at best, are the No. 4 team uncapable of playing with those powers.
Former Bucs quarterback Chris Simms and NBC insider Mike Florio are in that group.
Breaking down the aftermath of the Bucs' blowout loss to the Lions, Florio was clear that the Bucs have a "hard ceiling" for this season, he said on Pro Football Talk. And that ceiling is below Detroit, San Francisco and Philadelphia. He got no argument from Simms, who called the Bucs a "fringe playoff team." Maybe Dallas sits between the Bucs and the top tier, Florio said.
Simms noted the strength of the Tampa Bay defense and how the Bucs missed a few big-shot plays against Detroit — plays that would have changed the game.
If Detroit is indeed a Super Bowl contender (hey, they've won 13 of their last 16 games), then Joe thinks the Bucs probably will gain confidence from their showing against the Lions on Sunday.
The Bucs defense knows it can hold the high-octane Lions to 20 points and the offense believes it left huge chunks of yardage on the field thanks to drops, missed connections and a batted pass.
As for Licht and Team Glazer, if they believe the Bucs have a "hard ceiling," then Joe expects the team will show restraint in the coming weeks when it comes to making a bold move or two to improve the roster.