Gameday Tampa Bay
October 26th, 2023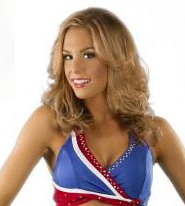 Game 7
Bucs (3-3) at Bills (4-3) 
Kickoff: 8:15 p.m.
TV: Amazon (and WTVT-TV Channel 13 locally) with Al Michaels, Kirk Herbstreit and Kaylee Hartung.
Streaming: Amazon, NFL+ and Buccaneers.com (Geographic restrictions apply).
Radio: Buccaneers Radio Network WXTB-FM 97.9 in the Tampa-St. Petersburg region (Transmisiones de radio en español en WTMP-FM 96.1 y WMGG-AM 1470 en Tampa). Additional stations throughout Florida on the Buccaneers Radio Network can be found here. The game also will be broadcast on SiriusXM Channel 81 or 226 (Buccaneers Radio Network feed) or SiriusXM NFL Radio Channel 88 (Westwood One national feed).
Weather: Joe actually heard someone this week ask Bucs coach Todd Bowles about the weather in northeastern New York for tonight's game. It's going to be just about perfect for football. Per AccuWeather.com, tailgaters will enjoy temperatures in the low 70s and high 60s. By kickoff, look for the temperature to drop to 65 and may go as low as 62 by the end of the game under very mild breezes and no precipitation. If Bucs players are too cold to function in these conditions, they shouldn't be allowed to board the flight to Green Bay in December.
Odds: Per BetMGM, as of midnight, Bills -9.5; over/under 43.5.
Referees: Scott Novak and his gang will work today's game. This is very good news for the Bucs as home teams struggle with Novak's outfit working the games. But brace yourself for delay of game penalties. Few referee gangs call delay of game penalties more than Novak's. Three of the past four seasons Novak's posse has been among the top-three crews to flag delay of game penalties.
Injuries: Bucs — Out: LG Matt Feiler (knee), S Kaevon Merriweather (ankle). Questionable: WR Chris Godwin (neck), QB Baker Mayfield (knee), Vita Vea (groin)., OLB Anthony Nelson (concussion).  Bills — Out: TE Dawson Knox (wrist), TE Quintin Morris (ankle), LB Baylon Spector (hamstring). Questionable: DT Ed Oliver (toe).
Outlook: Joe doesn't think anyone outside of One Buc Palace expects the Bucs to win tonight (yeah, one Joe is the lone wolf, maybe). Still, the Bills can be had, as evidenced last week when the awful Belicheats punked the Bills. Buffalo is a team of two halves. In the first half the past two weeks the Bills have been awful. In the second half the past two weeks they are quite good. So the Bucs have an opportunity to jump on them early. Problem is, the Bucs are terrible in the first quarter. The Bucs have a grand total of one touchdown scored in the first quarter in their six games this season. With the Bucs offense struggling mightily, Joe fears this will be another game where the Bucs defense will have to get key turnovers. Even though Buffalo's defense is beat to hell, Joe hasn't seen much this year to be confident the Bucs offense can or will take advantage. The Bucs have a shot here at an upset. Good teams can take advantage of these opportunities. Are the Bucs a good team?
Fun (and sarcastic) facts: The absolutely horrible, worst of all time, disgusting, disgraceful, heinous, embarrassing, trash offensive line of the Bucs has allowed just seven sacks this season, second-best in the NFL. … The absolutely horrible, worst of all time, disgusting, disgraceful, heinous, embarrassing, trash Bucs defense has allowed 104 points this season, fourth-best in the NFL.
This play was a thing of beauty. pic.twitter.com/05dbpDIddz

— Tampa Bay Buccaneers (@Buccaneers) October 24, 2023