Gameday Tampa Bay
October 1st, 2023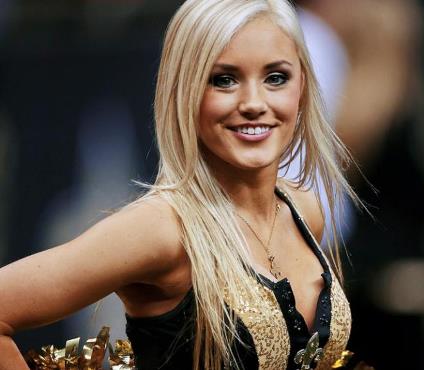 Game 4
Bucs at Slimy Saints 
Kickoff: 1 p.m.
TV: FOX (WTVT-TV Channel 13, locally) with Chris Myers, Robert Smith and Jen Hale.
Streaming: NFL+, YouTubeTV and Buccaneers.com (Geographic restrictions apply).
Radio: Buccaneers Radio Network WXTB-FM 97.9 in the Tampa-St. Petersburg region (Transmisiones de radio en español en WTMP-FM 96.1 y WMGG-AM 1470 en Tampa). Additional stations throughout Florida on the Buccaneers Radio Network can be found here. The game also will be broadcast on SiriusXM Channel 98 or 389 (Buccaneers Radio Network feed).
Weather: The game is played in Lincoln's Tomb (otherwise known as the Superdome — anyone who has visited both places will get Joe's take) so weather will not be a factor. Anyone bouncing around the French Quarter before the game will have to do so under sunny skies in the mid-80s per AccuWeather.com. After the game it will still be sunny but 90. It was windy yesterday in the Big Easy and will be breezy again today. Damn, is there a better place to tailgate than Bourbon Street?
Odds: Per BetMGM, as of midnight, slimy Saints -3.5; over/under 40.
Referees: Flags Hochuli and his yellow-hanky-throwing gang will work today's game. Few crews crave the attention of calling penalties like this outfit. While the Bucs are among the league leaders in fewest average penalties per game, the Bucs are among the league leaders in holding calls (so too are the slimy Saints). Hochuli's gang loves to throw flags for holding.  Some 68 percent of Holculi's penalties have been called on offensive or defensive linemen, per Sharp Football Analysis. Hochuli's outfit leads the league in defensive holding calls and also likes to call roughing-the-passer penalties (second in NFL). Last year when Hochuli's gang worked the first Bucs-slimy Saints game of 2022, he and his crew threw 17 flags.
Injuries: Bucs — Out: CB Jamel Dean (neck/shoulder), LB SirVocea Dennis (hamstring), DT Calijah Kancey (calf) and CB Derrek Pitts (hamstring). Questionable:  CB Carlton Davis (toe), DT Vita Vea (pec), ILB Devin White (foot). Slimy Saints — Out: CB Paulson Adebo (hamstring), S Jordan Howden (finger), G Cesar Ruiz (concussion). Questionable: QB Derek Carr (shoulder), TE Foster Moreau (ankle).
Outlook: Joe isn't too worried about the slimy Saints offense. And no, it isn't because of Mr. Entertainment, America's Quarterback, Jameis Winston. It's because of Dennis Allen, the slimy Saints coach. He's a defensive meathead. He doesn't believe in points. And he's paranoid of Jameis. Anyone who watched the Packers-slimy Saints game last Sunday showed why the Bucs could score 10 points today and possibly win. Allen is the kind of guy who thinks a punter is a weapon. On the flip side, Allen is a good defensive coordinator and his defenses are always tough. Questions for the Bucs offense: Can they give Baker Mayfield time to throw? Can Mike Evans stay in the game? And, can Rachaad White hit 100 yards (ha!). If the Bucs, by hook or crook, can ring up 20 points this game should be in the bag.
Fun facts: In seven home games last year, Alvin Kamara averaged 120.1 yards per game from scrimmage. He's looking for his third straight home game with over 100 yards rushing. Kamara averages 107.5 yards from scrimmage for his career in home games against the Bucs. That includes a 2020 playoff loss. … Lavonte David is the only active NFL player with 30+ sacks, 25+ forced fumbles and 10 picks. In the last four games against the slimy Saints, David has had a sack.