Bucs' Identity Explained By Todd Bowles
October 31st, 2023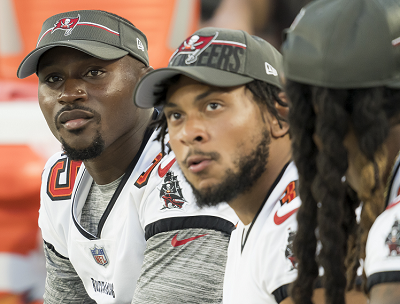 If you're not sure what kind of team the Bucs are, what their identity is, head coach Todd Bowles has a clear answer for you.
He deliverd it to Dangerous Dan Lucas, the sports chief at WFLA-TV during their weekly sitdown.
Per Bowles, the Bucs need to be more consistent about being themselves.
"I think when we play as who we are, which is a fast, physical, tough, smart, tackling ballclub, a running ballclub that has some play-action invovled, we do ok," Bowles said.
Are the Bucs really all those things? Joe watches at least six NFL games per week and can't call the Bucs a physical team. Devin White has lost a level of physicality and the Bucs' starting corerbacks aren't consistently willing tacklers. It's not the most physical group of edge rushers, tight ends and running backs, either.
Bowles also called the Bucs "a running ballclub" and a smart one. Umm, ok, sure.
Joe thinks the Bucs should be forging a new identity. Perhaps their fight and hunger at the end of Thursday's Bills game was a great start. The Bucs holding the Bills to four consecutive punts to close the game was super impressive.