TV Map For Bucs-Slimy Saints Game
September 30th, 2023
The Bucs are back in the Big Easy! And so is Joe.
But if you can't be, here is how to watch the game free through the public's airwaves by way of your local FOX affiliate.
Unfortunately, with no Drew Brees and no Tom Brady, it appears only folks living in SEC country will be able to watch free from the comfort of their living rooms. Otherwise, it's YouTubeTV time.
Today's game will be on FOX. Locally, that's WTVT-TV Channel 13. Friend of JoeBucsFan and the voice of Bucs preseason football, Chris Myers, along with Robert Smith, will call the game.
Of course, Bucs fans can head to Big Storm Brewing in Ybor City or Big Storm's other taprooms in Odessa, Clearwater, Cape Coral and downtown Orlando at the Amway Center to catch the game. And naturally, visiting your neighborhood Hooters is always a wise move. Bonus: Select Hooters in Florida carry Big Storm Brewing beer on tap!
Pardon Joe as he has to roll. The Gumbo Shop is calling.
FOX 1 p.m. Broadcast Map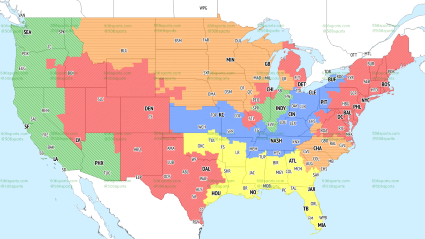 Yellow: Tampa Bay @ New Orleans
Red: Washington @ Philadelphia
Blue: Cincinnati @ Tennessee
Green: LA Rams @ Indianapolis
Burnt Orange: Minnesota @ Carolina
As always the TV map is courtesy of 506Sports.com.