"Hopefully It's Not A Boxing Match"
September 28th, 2023
Hated Bucs rival Tyrann Mathieu, now playing safety for the slimy Saints, weighed in today on Sunday's upcoming Bucs-Saints throwdown in New Orleans.
These teams don't like each other and there's bitterness all over the field, and Joe's not just talking about America's Backup, Jameis Winston. He's lining up again to start against the Tampa Bay team that gave up on him.
Jameis didn't play in the last Bucs-Saints game in December. He had lost his starting quarterback job months earlier to the mighty magician known as Andy Dalton.
Matthieu spoke to Saints media today about cornerback Marshon Lattimore squaring off against Mike Evans. This is Year 7 of their matchups that often turns very physical.
Evans has gotten NFL suspensions twice for altercations with Lattimore, who has won more battles with Evans than he's lost.
Lattimore, a four-time Pro Bowler, missed most of last season with a lacerated kidney but he's healthy now.
Mathieu said he remembers playing with future Hall of Fame cornerback Patrick Peterson in Arizona. He said Peterson would take on a new level of intensity during weeks he was going to face Calvin Johnson and Julio Jones. Mathieu likened the Evans-Lattimore matchup to that memory, including Lattimore being more jacked up and dialed in this week.
"It's going to be fun seeing those guys go it, knowing our guy is going to come out on top," Mathieu said.

"I'm pretty sure [Lattimore] will be across from [Evans,] you know, most of the time. Hopefully it's not a boxing match, but they should have a lot of fun Sunday."
Man, Joe sure hopes somebody wearing pewter and red finds away to deliver a crushing block Matthieu. It's not enough for Joe that the Bucs spanked Mathieu and the Chiefs in the Super Bowl.
As for the Evans-Lattimore clash, Evans has to find a way to keep his cool. Joe's not betting on it.
---
Join Ira Kaufman, JoeBucsFan and great Bucs fans on Sunday for the Saints-Bucs clash! Roll into the Big Storm Ybor taproom around noon for the 1 p.m. kickoff!
Hit the graphic below to check out the menu and all the great Big Storm beers and spirits.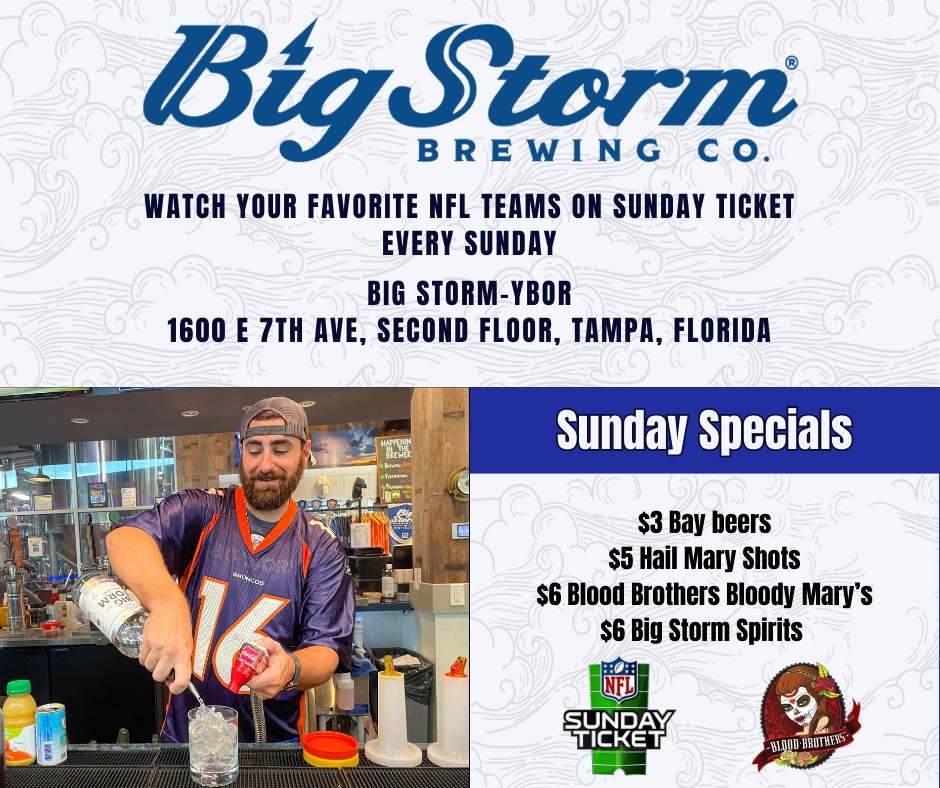 Great food, fun, cocktails & Florida's best craft beer at the Big Storm Brewing Co. taproom in Ybor City, upstairs at Centro Ybor!