Gameday Tampa Bay
September 10th, 2023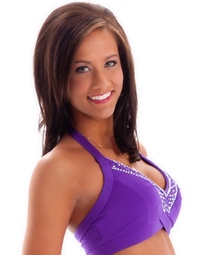 Game 1
Bucs at Vikings 
Kickoff: 1 p.m.
TV: CBS (WTSP-TV Channel 10, locally).
Streaming: Paramount+, NFL+ and Buccaneers.com (Geographic restrictions apply).
Radio: Buccaneers Radio Network WXTB-FM 97.9 in the Tampa-St. Petersburg region (Transmisiones de radio en español en WTMP-FM 96.1 y WMGG-AM 1470 en Tampa). Additional stations throughout Florida on the Buccaneers Radio Network can be found here. The game also will be broadcast on SiriusXM Channel 388 (Buccaneers Radio Network feed).
Weather: There are few if any dome stadiums where Joe can say they have character. The Superdome might be one. U.S. Bank Stadium in Minneapolis is certainly one. It's a cool stadium and when the fans get rocking with that "Skol" chant and clap (much like Gators or Seminoles games) and start with that damn horn, that place is electric. It's also built to resemble a giant ship (no joke). So Bucs fans attending the game (Joe has noticed a fair amount in downtown Minneapolis) will have climate control. If they are tailgating outside (there are many watering holes near the stadium) it will be pleasant jacket weather with temps in the low 60s. After the game it looks to be 72 per AccuWeather.com, It is expected to be cloudy today in Minneapolis. This place really is underrated from a fan's experience. Too bad it's frozen half the season.
Odds: Per BetMGM, as of midnight, Vikings -5.5; over/under 46.
Referees: Scott Novak's gang will work today's game. Novak and his crew used to hate flags. In 2019 Novak and his outfit threw the fewest flags in the league. In 2021 that began to change when Novak's outfit began to get flag- happy. However, good news for the Bucs is that in games Novak has worked, home teams have won just 37 percent of the time, per Sharp Football Analysis.
Injuries: Bucs — Questionable: DT Calijah Kancey (calf), G Cody Mauch (back). Vikings — Questionable: OLB Marcus Davenport (ankle).
Outlook: For the Bucs to win, Joe firmly believes the defense will have to step up. The Vikings have two serious weapons in Justin Jefferson and T.J. Hockenson. Jefferson can take over a game by himself. Hockenson is just damn dangerous. If the Bucs can shut these guys down, they will have a good shot to win. Joe doesn't think it's smart to try to get into a shooting match with the Vikings. While the Bucs have the weapons to win a shootout, do we really want Baker Mayfield to put the ball in the air 35-40 times? That seems like a recipe for disaster.  If the Bucs win this game, expect a 1990s-type of game where the Bucs play smashmouth football and strong defense. The Bucs have sure put a lot of faith into running back Rachaad White who simply does not (yet) have the resume of an RB1. Today would be a very good time to demonstrate all the faith the Bucs put into him was the right move. As dangerous as the Vikings can be, they can't get any freebies with Bucs turnovers.
Fun fact: Mike Evans and Chris Godwin were the third-most productive duo for receiving yards last year with 2,147. Only Tyreek Hill/Jaylen Waddle (Miami) at 3,066 yards and  A.J. Brown/Devonta Smith (Philadelphia) 2,692 had more.
This is what you work all year for 💪

🔜 #TBvsMIN 1 p.m. ET Sunday on CBS pic.twitter.com/zEIOfczOjn

— Tampa Bay Buccaneers (@Buccaneers) September 7, 2023