Bucs-Eagles Is Not Sold Out; Prices Falling On Secondary Market
September 25th, 2023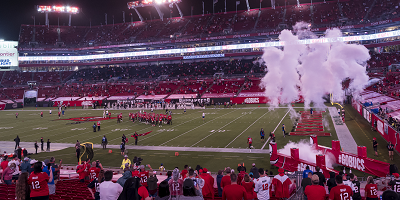 It's game night in Tampa at the Stadium on Dale Mabry Highway, one mile south of Bill Currie Ford.
Yes, tickets are available.
And remember, it's a 7:15 p.m. kickoff.
The official Tampa Bay Buccaneers seller of non-resale tickets is TicketMaster.com. They've got pairs of tickets available, though not many, and nearly all are on the first and second stadium levels with a wildly expensive price.
At reseller StubHub, Joe is seeing upper deck pairs of tickets as cheap as $152.00 per ticket this afternoon. That's about 25 percent off the face value price.
Given the rainy game forecast, Joe expects prices to start dropping later this afternoon after many fans realize they can load up on Big Storm beer and a tray of Hooters wings and stay home a lot more comfortably.
One-hour flash poll posted at 1:45 p.m.