Slovenly Bucs
August 11th, 2023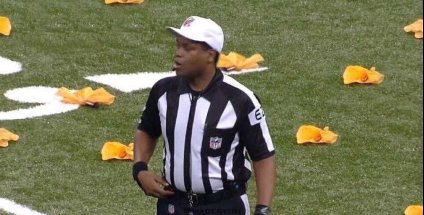 Joe doesn't want to hear about scrubs and camp meat playing. It was happening with projected Bucs starters on the field in the first quarter too.
Didn't the first Bucs drive of the game look exactly like former offensive coordinator SpongeBob Leftwich scripted the possession? Three runs up the gut and on third-and-two, a false start.
Somewhere in Kansas City, Donovan Smith is laughing.
The new offense sure looked like the old offense.
A gruesome 12 penalties were pined on the Bucs Friday night in their first preseason game against the Steelers.
Seemingly every time the Bucs made a decent play, with the exception of Baker Mayfield to a skywalking Trey Palmer in the back of the end zone (excellent body control to get both feet down), there was a GD flag on the turf of The Licht House.
Stop it!
Think!
Did the Steelers play a game last week Joe didn't know about? They had camp meat out on the field, too. Pittsburgh had half the penalties the Bucs had.
Just terribly sloppy, slovenly, dumb play. Joe is trying not to go crazy here. Preseason really doesn't mean jack s(p)it.
But dang, this team, especially the offense, has to clean up a whole lot of feces if they want to be Minnesota-Ready.