Opening Day Success For Todd Bowles
August 23rd, 2023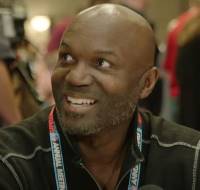 A four-season losing streak and a sour career record are on Todd Bowles' head coaching resume, but the man knows how to prepare a team for opening day.
Bowles is 3-2 on opening days (Jets and Bucs), including last year's 19-3 beatdown of the Cowboys with Leonard Fournette hammering out 127 yards on just 21 carries.
And all the games were competitive. The worst loss was the 2017 Jets falling 21-12 at Buffalo, where poor Bowles had Josh McCown starting at quarterback. The Jets' final three drives netted four yards combined. Four!
The point is Bowles knows how to get teams ready for opening day. That's one thing he's proven in his career.
So Joe feels great about the Bucs' prospects in Minnesota in 18 short days knowing Brian Flores defenses typically start seasons slowly. Flores is the Vikings' new defensive coordinator.
The bad news is Baker Mayfield has a miserable record in opening day games. He's 0-4 as a Week 1 starter with a total of 3 touchdown passes and 6 interceptions.