Younger And Faster, Yes. But Better?
July 9th, 2023
BY IRA KAUFMAN
Jason Licht keeps trying, to no avail.
Licht enters every draft looking to bolster Tampa Bay's shaky special teams. He selects linebackers, defensive backs, runners and receivers to help the coverage and return units. He chooses kickers and punters to split the uprights or gain favorable field position.
Nothing has worked.
In the annual metrics tabulated by one of pro football's most respected reporters, the Bucs have been a special teams disaster in the past decade. They've gone through five head coaches in that span and special teams remain an area of primary concern. As Keith Armstrong enters his fifth season overseeing the group, the Bucs need more juice from a unit that often plays a critical role in determining outcomes.
Leave it to Pro Football Hall of Fame voter Rick Gosselin to compile an annual review of NFL special teams across 22 kicking-game categories. This is the same savvy analyst whose draft prospect ratings were routinely sought by NFL GMs and head coaches, including Bill Belichick.
When Gosselin, who is based in Dallas, has something to say, it's worth a listen. He's had plenty to say about Buc special teams over the years and the plaudits aren't exactly falling from his tongue.
Here's how the Bucs have fared in the Gosselin rating system:
Season         Ranking
2022              30th
2021              29th
2020     tied for 22nd
2019              32nd
2018              28th
2017              21st
2016              12th
2015              26th
2014              24th
2013              22nd
There you have it, a decade of despair when it comes to kicking, punting, returns and coverage. The issues precede Armstrong's arrival — but he hasn't changed the narrative since replacing Nate Kaczor in 2019, when Bruce Arians dismantled Dirk Koetter's coaching staff.
Armstrong has also remained on board through the transition from Arians to Todd Bowles. He and Bowles are tight, going back to their playing days under Arians at Temple.
How's this for irony?
Tampa Bay's best showing on special teams in the past decade came in Koetter's first season on the sidelines. And yes, 2016 was the year of Roberto Aguayo. We know how that turned out, but Buc opponents averaged only 5.3 yards per punt return while Bryan Anger was stellar, dropping 37 of 70 punts inside the 20.
A few years back, Licht said a good part of his draft strategy was focused on improving special teams. It didn't happen, but perhaps rookies YaYa Diaby, SirVocea Dennis, Josh Hayes and Trey Palmer can make an impact.
"We got younger, we got faster," Armstrong says of the newcomers. "We've got a good collection of guys that are physical."
Veteran kicker Chase McLaughlin offers a bigger leg than Ryan Succop and punter Jake Camarda enjoyed a nice rookie season. Free agent running back Chase Edmonds has a strong special teams history in coverage. Deven Thompkins returned a kickoff 54 yards at San Francisco, but Palmer, a speedster out of Nebraska, should challenge for the job.
"Deven will get better," Armstrong says. "The arrow's pointing up with him. The kid out of Nebraska? He's got a chance at 4.31 [seconds in the 40 yard dash]. It'll be a good competition."
The 2023 Bucs don't figure to make a habit of blowing teams out. They'll need strong special teams play more than ever. Armstrong has yet to take Licht's recent draft hauls and forge a respectable unit, It's now or never.
Mr. Gosselin is watching.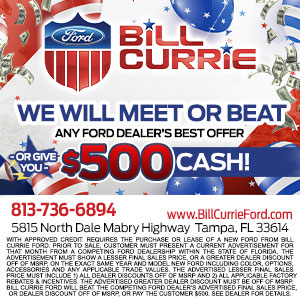 Ira Talks Winning Without A Good Edge Rush, 5 Trade Deadline Possibilties, Soft Media, Tight End Help, And MUCH More