Worst Secondary In The NFC South Ranking Pinned On Bucs
July 21st, 2023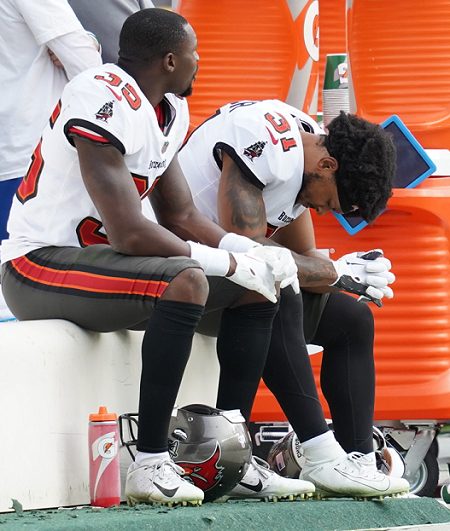 The following is part of the reason a lot of analysts are down on the Bucs' prospects of winning more than six games this season.
Former Bucs scout and Jets linebackers coach and personnel chief Pat Kirwan engaged this week in a detailed breakdown of every NFC South defensive backfield on SiriusXM NFL Radio.
Regular listeners of Kirwan know that he's not a hot-take artist, and they also know he's a big fan of Bucs head coach Todd Bowles.
Kirwan has a scoring system to grade a secondary entering a season and the Bucs came up short, worst in the NFC South and it wasn't close. The methodology gives a hearty weight to depth, and that's where the Bucs really bombed.
Also, Kirwan wouldn't give top grades to Carlton Davis or Ryan Neal, but Jamel Dean got a perfect score as a No. 2 cornerback and Antoine Winfield Jr. got the max grade for being the teams' No. 1 safety. Davis got the same grade as Panthers' top-dog cornerback Jaycee Horn. Obviously, the Bucs didn't score well at nickel cornerback.
Joe likes the Bucs' secondary and it could be special if two of the big four play to their extraordinary capabilities.
Still, Joe can't argue with Kirwan's scoring. The Bucs have highly questionable depth in the secondary and Davis, Dean and Winfield have combined to miss 23 games over the past two seasons.