Truly Horrifying Stat On Bucs Offense
July 10th, 2023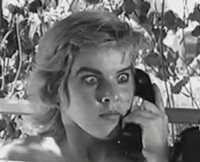 Joe was so jolted reading the following stat this morning that Joe nearly fell backward out of his office chair at the Hooters-takeout-bags-strewn, Big-Storm-Brewing-empty cans-littered  JoeBucsFan.com world headquarters.
Those who regularly listen to the "Ira Kaufman Podcast" know Ira tends to point a finger at the greatest quarterback of all time as a source for many of the Bucs' ills last season.
One of the Joes softly wonders where Ira gets this notion from because the same Joe had found no stats, neither advanced nor pedestrian, to suggest Tom Brady was an awful quarterback.
Until now.
Joe never, ever imagined reading the following much less typing it and is sort of reluctant to reference it because it is really unbelievable. Joe trusts the source, handicapper turned stathead Warren Sharp. So here goes.
On 3rd-and-5 or longer last season, the quarterback with the worst conversion percentage was — brace yourself — Brady.
Holy flurkingschmidt!
Joe will give you a moment to dust yourself off the floor and get back in your chair and compose yourself. (Hopefully, you were not reading this while driving. Joe's not responsible for your insurance deductible, sorry).
Joe's mouth is a flytrap right now. How in thee hell can you have the greatest quarterback who ever lived and have such a pathetic conversion percentage (17 percent!)?
This suggests offensive coodinator SpongeBob was running simple pass routes or predictable routes so that defenses knew exactly what was coming, and as a result, receivers were covered.
Given the fact SpongeBob couldn't get a college gig when he personally lobbied with a coach for a job (Notre Dame — and Marcus Freeman went with his fourth option rather than hire an offensive coordinator with a Super Bowl ring, ahem) and is still unemployed sort of reinforces Joe's idea that defenses had this SpongeBob all figured out.
For those wondering, Baker Mayfield was second-worst in the NFL last year converting 3rd-and-5 or longer at 19 percent. So there's that. He was tied with Russell Wilson.
Nice of SpongeBob to adjust a little, huh?
Un-freaking-believable!
3rd down conversion % on 3rd & over 5

44% – Patrick Mahomes
43% – Dak Prescott
42%
41%
40% – Tua Tagovailoa
39%
38% – Jimmy Garoppolo
37% – Trevor Lawrence
36%
35% – Jared Goff
34% – Joe Burrow
33%
32%
31% – Josh Allen, Jalen Hurts, Derek Carr
30% – Kenny Pickett
29% – Kirk…

— Warren Sharp (@SharpFootball) July 2, 2023