You're No Fun!
June 20th, 2023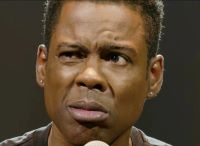 It seems a life raft has been launched.
Joe is (was?) a big fan of Football Outsiders. Reasonable stats, objective analysis, excellent writing. Joe's good friend Mike Tanier was a must-read for Joe. But in the not-so-distant past, Football Outsiders was sold. Then they weren't paying writers. For the past month, that site has been dark.
So it seems a few of the Football Outsiders' gang has found a life raft of sorts at something called Underdog Network. There, Tanier resumed his work.
And in a recent series of columns, Tanier crafted a Fun Index, meaning teams that will be the most fun to watch this fall. The Bucs, sadly, come in as the least fun team in the league to watch.
Simply put, Tanier doesn't believe Baker Mayfield moves the needle. In fact, he can't find any reason one would want to watch Kyler Traskfield behind center.
The Baker Mayfield/Kyle Trask quarterback competition is a threat, not a plan, and the Buccaneers were boring in 2022 with Tom Brady at quarterback. Worst of all, the Buccaneers didn't liberate Mike Evans, Chris Godwin, or many of their big-name defensive veterans so they could at least tank with Bad News Bears-level flair.
Joe agrees, in part. That Bucs offense last year was boring as hell and with the stars they had, it was inexcusable. No wonder SpongeBob can't find work, not even in college.
(Jags fans, you should thank your lucky stars each and every night that Shad Con Khan selected Doug Pederson over SpongeBob.)
Hopefully, new offensive coordinator Dave Canales can add juice to the offense. At the very least, from what Joe has seen in underwear football season, Canales' offense is, well, certainly different.