Plenty Of Available Bucs Tickets
June 20th, 2023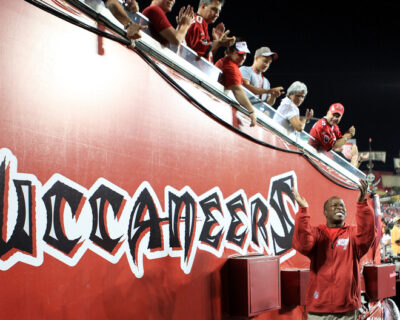 Joe thinks there is a silver lining here.
Want home-opener tickets for the Bucs-Bears game on Sunday, Sept. 17? No problem.
There are loads of available seats via Ticketmaster, the Buccaneers' official ticket sales portal. Even the "cheap seats" are for sale starting at $124.00 plus fees. These are not resale tickets.
Monday night against the Eagles the following week? Plenty of seats. Just like for opening day (except double the price) fans can buy a never-purchased, last-row cheap seat in the upper deck. But this time the cost for one is $250.00 plus fees.
Not big on the Team Glazer price gouging? Then shop the Bucs-Falcons game on Oct. 22 at a more reasonable $70.00 apiece plus fees for parts of the upper deck.
The "silver lining" referenced earlier is maybe, just maybe, all this ticket availability means the Bucs will hearken back to the pre-Brady years and open training camp dates to the general public.