Better Focus Without Tom Brady?
June 28th, 2023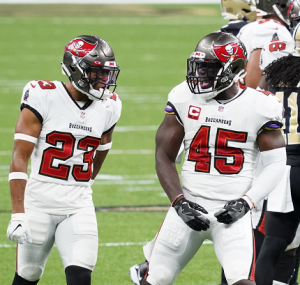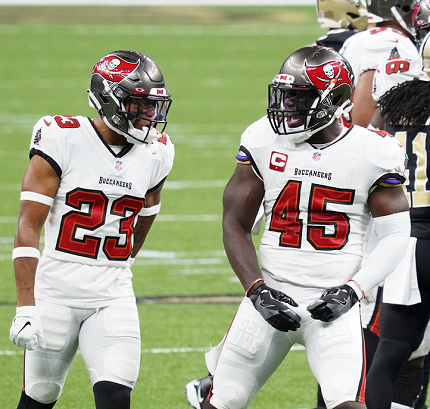 Much has been spoken of the valuable Tom Brady Effect, which raises the games of all teammates and enhances a franchise's culture and commitment from the ownership suite to the custodial staff.
Yeah, Joe realizes the vaunted Brady Effect apparently drowned in the Hudson River when Brady bolted the team in October to attend Robert Kraft's wedding hours before the Bucs were embarrassed by an undermanned Steelers club in Pittsburgh.
Still, Brady had a huge impact. But was there a downside?
Speaking on SiriusXM NFL Radio yesterday, former Bucs cornerback Sean Murphy-Bunting (2019-2022) said life with the Tennessee Titans seems to make it easier to dial in on football.
"More of a certain focus for myself because there's not a bunch of cameras around, you know, you can just hone in or your craft and hone in on yourself," Murphy-Bunting said. "You don't have to think about all the other things that go into it. You can just play ball."
Joe doesn't care about SMB and the Titans, but Joe does care about ways in which the absence of Brady could be a positive for Tampa Bay.
The Bucs did have sort of a circus-like atmosphere around training camp last season with the usual Brady-team hype and Brady announcing he'd be abandoning the club for a long stretch for personal reasons. Perhaps there were coaches and players (like Murphy-Bunting?) that got too swept up in the drama?
If so, the Bucs could see a better dialed in team this season on some level.
Joe's not making excuses or buying into the distraction theory — the Bucs did start last season 2-0 — but it it worth considering.