Warren Sapp In The Trenches Of A New Battle
May 3rd, 2023
BY IRA KAUFMAN
Warren Sapp earned a hefty paycheck and his invitation to the Pro Football Hall of Fame by hunting quarterbacks.
He delivered hits and mayhem on football fields all over the Sunshine State, but a dark shadow is creeping into his life.
At the age of 50, the Buccaneer icon is thinking about his legacy and the price he paid along the way. That's why Sapp became involved in a film that just won the Best Short Documentary award at last week's Sunscreen Film Festival in St. Petersburg.
"Life With CTE: A Warren Sapp Story," chronicles his efforts to generate more awareness about chronic traumatic encephalopathy, a neurological disease linked to repeated hits to the head.
"CTE is one of the only brain diseases that is entirely preventable," says Chris Nowinski, a former football player at Harvard who entered pro wrestling before gaining a Ph.D in behavioral neuroscience. "You're not born with it and you're not going to get it unless you're hit in the head hundreds of thousands of times."
A jarring incident while driving in Miami led Sapp to do more research into CTE. He was cruising down Biscayne Boulevard to visit a friend when he couldn't remember how to get to an office he had been to many times.
"That's a very scary and helpless feeling," Sapp says in the 15-minute documentary, directed by Mike Mentor. Sapp makes an emotional plea for parents to delay their child's participation in contact football.

"I just wanted to share the knowledge that we shouldn't be putting our sons and nephews out there at 8, 9 10 or 11 years old, playing Pop Warner football," Sapp says. "Me and Jim Brown don't talk about Pop Warner football when we go to the Hall of Fame. Me and Joe Greene don't talk about Pop Warner football. I don't talk about Pop Warner football with no Hall of Famers. We talk high school, we talk college, yeah, because that's where you become who you are."
CTE cannot be diagnosed until after death and Sapp has pledged to donate his brain to science. Steelers center Mike Webster was the first NFL player diagnosed with CTE, three years after his death in 2002.
"We know the longer you play, the worse off you are," Nowinski says. Sapp says there's no reason to rush children onto the field.
"Now we know there's a 20-year window and you want to move that window," he says. "That's why we've got to educate the moms. There's a lot of single moms out here on a Saturday on the Pop Warner fields, guaranteed. If we can get these young men to play chess or other non-contact sports until high school, we'd be better off."
The documentary has been making the rounds of film festivals. It's Sapp's way of giving back to the game he loves.
"I'm gonna leave a bust in Canton you can visit," he says. "I'm gonna leave my tape and also my brain so we can understand what 19 years of football did. That's how we make the game better."
---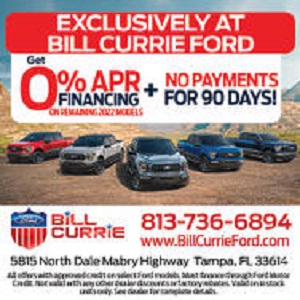 ---
Ira Kaufman Dives Deep Into The Bucs' Draft, Talks Left Tackle Realities, And More