Todd's Way
May 6th, 2023
BY IRA KAUFMAN
So many employees at One Buc Place have so much to prove this fall — starting with the head coach.
Lots of Buc fans still haven't forgiven Todd Bowles for his part in the game that ended the season for a 2021 team trying to defend its Super Bowl title. Tampa Bay had just rallied from a 27-3 deficit against the Rams and the divisional-round playoff matchup appeared destined for overtime before Matt Stafford and Cooper Kupp drove Los Angeles to a game-winning FG in the final 42 seconds.
Besides hauling in a 20-yard pass on the drive, Kupp broke free down the middle for a 44-yard catch as six Buc defenders rushed toward Stafford. Even Gene Deckerhoff was stunned by the defensive call and execution as Kupp got behind the last man standing, safety Antoine Winfield Jr.
"What in the world are the Buccaneers doing?" Deckerhoff bellowed into the microphone as Kupp was tackled at the Tampa Bay 12-yard line.
Thousands of Buc fans found themselves asking the same question.
Sixteen months later, the pain hasn't gone away.
The Bowles Hole
Last year's 8-9 record with Tom Brady playing virtually every snap didn't help Bowles' cause with Buc Nation. It was his fourth consecutive losing season as an NFL head coach and Bowles likely won't survive a fifth.
Nobody knows that better than one of the few minority head coaches granted a second chance.
Bowles arrived late to the office in 2022, but it wasn't his fault. He didn't get the job until Bruce Arians departed in late March, weeks into free agency and less than a month before the draft.
"It's a lot more calm," Bowles said recently. "It's a lot different. You get a handle on a lot more things a lot earlier. It was surprisingly different last year, not overwhelming but different just to get it (promotion) that late."
Although Bowles had familiarity with the players and Arians' coaching staff, the transition from defensive coordinator to head coach proved jarring. He found himself deferring too often — whether it was to Byron Leftwich, office staff or even Brady.
That's not going to happen in 2023 because Bowles realizes what's at stake — his livelihood.
"He started the season late," Joel Glazer told this website exclusively in March. "Usually a coach gets hired earlier in the hiring cycle, so I think Todd was at a disadvantage. Overall, we're pleased with how Todd handled the situation."
Defensive line coach Kacy Rodgers goes back a long way with Bowles.
"I first worked with Todd in 2005 in Dallas," Rodgers said. "We were together at Miami and we were together at the Jets and then we came here and he's the same guy he was then, the same guy he was as the head coach of the Jets. He's  the same guy every day. He's excited at this time about every year as he was every year I've worked with him. That's the one thing about him – he's been the same guy since the day I met him. It never really changes for him."
Nice try, Kacy. Even if Bowles is basically the same, what has changed dramatically are the circumstances.
Own Man
On the surface, Bowles looks even keel. He's not a ranter on the sidelines and he has never been a great sound bite at a podium. But behind the scenes, a demanding coach plans to be far more demanding of his players, his staff and, most of all, himself.
"We're going to get this train moving the right way," Bowles said at his introductory press conference as Bucs head coach. "I'm excited about this opportunity. I feel very humbled, I feel very honored. I'm ready to go. I'm going to be me. I can't be him (Arians). There's a lot of ways to skin a cat. I'm just going to do it my way."
Few Jets fans were heartbroken to see Bowles jettisoned after going 14-34 in his final three seasons.
That's where Bowles learned the hard way that "when you take a head job, you have to wear a lot of hats."
Some Buc fans were eager to fit Bowles for a dunce cap after that stunning postseason loss to the Rams. And while Bowles guided the 2022 Bucs to a second consecutive division title, Tampa Bay was not competitive against Dallas in the opening playoff round.
Of the 22 starters against the Rams, only nine remain on the Buc roster. Arians has moved on to an advisory role, Leftwich is coaching youth sports and Brady is taking business meetings instead of taking snaps.
Yes, there's been a lot of changes at One Buc Place. Many more are guaranteed if Vegas oddsmakers are correct and Tampa Bay finishes last in the NFC South.
Look for Bowles to be more assertive the second time around in Tampa. He's not about to go down without a fight.
"When I first started in New York, you try to do things a certain way … you don't do it your way," he says. "You end up having regret, so I'm going to do things my way."
Make way for a new Todd Bowles.
He's got his hands firmly on the train's throttle and he's not about to let go.
---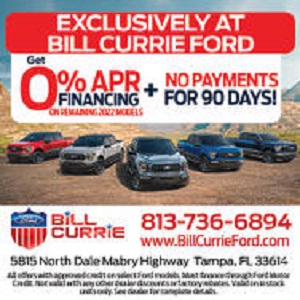 ---
Ira Kaufman Translates What He Heard At One Buc Palace, Talks Offensive Line, Donovan Smith, And Much More