The Benefit Of Emptying The Bench
May 1st, 2023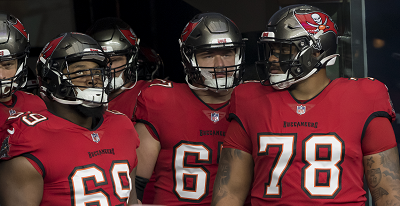 Joe has screamed on this page that an organization should play either to win a Super Bowl or to win in the NFL Draft. But that means more than just resting top players when a team is sure to miss the playoffs.
Sitting starters is usually the focus of fans and media, but the best part of playing for the future when a season is lost is seeing the quality — or lack thereof — of your bench players.
The Bucs won the NFC South last season with one game remaining. They rested many key players against Atlanta but some played. That game opened a window for struggling rookie left guard Luke Goedeke, a guy who had gotten buried on the bench after a foot injury, to start at right tackle for Tristan Wirfs.
Goedeke had one boneheaded play against the Falcons, but overall he played a fantastic game against Atlanta's starters — on the road.  That one game, one opportunity, may have opened the door for Goedeke to start at right tackle this season as Tristan Wirfs relocates to left tackle.
There was a strong implication from One Buc Palace that the Wirfs move will happen, but Joe is waiting to see if it really does, as in Wirfs on the practice field later this month at left tackle.
Regardless, the point is that emptying the bench is often a great thing. Joe was banging the table for Kyle Trask to start against Atlanta, but it didn't happen.
In years past, Joe would have loved to see the Bucs do more to preserve the legs of Lavonte David or, for example, give guard Alex Cappa more playing time as a rookie on a miserable team.
If Goedeke moves to right tackle, one could infer that smart management in Week 18 changed this year's draft strategy for the Bucs and led to what's hopefully lasting, critical and positive changes on the offensive line.