"Rest Edge" A Minor Bucs Schedule Challenge
May 15th, 2023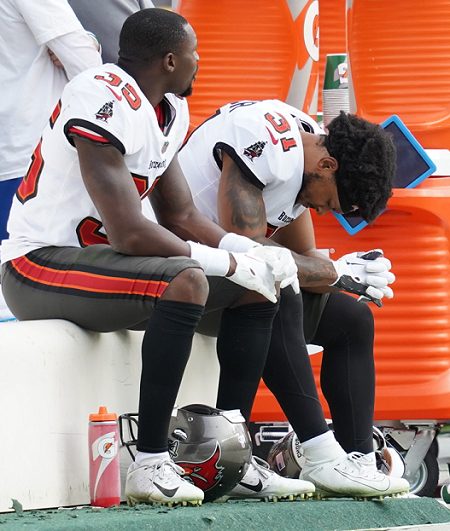 Informed gamblers know there's a key stat to predicting a team's season: how much rest the club has prior to a given game compared to its opponents.
For example, per FOX Sports.com, the three teams with a net "rest edge" days of -9 or worse last season were as follows: Packers (-12), Patriots (-10) and Texans (-10). All fell below their projected win totals. Simultaneously, the teams with the highest net rest edges last year (Bills at +12 and Lions at +11) both busted the over in their win totals.
Looking for a winner and a loser this season? Try the Jets at +12 while the 49ers are a whopping -20.
Interestingly, the Falcons are the only NFL team that will have zero games with more rest than their opponent this seaosn. Ouch!
The Bucs are in decent shape, but they are on the negative end of the scale with a net of -2 when it comes to a "rest edge" on their opponents.
Fun fact that has a little to do with rest: Joe hears Vikings fans saying they're concerned about opening day against the Bucs in Minnesota. Why? Because Minnesota plays four days later at Philadelphia.
Vikings fans think their team may look past the Bucs too much while doing early prep to face the NFC champs.