Huge Strides By Kyle Trask
May 25th, 2023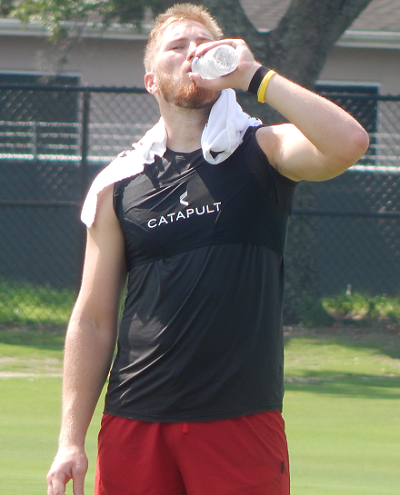 Today is Day 3 of spring practices at One Buc Palace, often referred to as OTAs.
Day 2 was yesterday, a lock-out-the media session like today will be.
Joe hates missing out on the excitement, so Joe phoned/texted/emailed four comrades who know what happened at yesterday's practice.
One common them among the responses was that Kyle Trask looks like a new quarterback, a guy who effectively has taken the giant step the Bucs are asking him to take from third-string to competing starter. And it's not because Baker Mayfield is struggling and making Trask look good. Mayfield looks good, too. The consensus is Trask has matured. One guy really emphasized to Joe how far Trask has come from where he was last May.
Another gem Joe got was that "Tristan Wirfs is already comfortable" at left tackle. Back when Wirfs was drafted in 2020, the team quickly saw that Wirfs had the look and movement of an elite tackle. Coaches and officials kept their mouths shut and waited to see it play out when the games counted. There's a similar feeling now.
Joe also was told Wirfs really seems to be enjoying the move from right to left tackle and it came at an ideal time in his career. Remember, Wirfs is younger than rookie guard Cody Mauch.
Joe will share other insight later today.