Enjoy Yet Honor Memorial Day
May 29th, 2023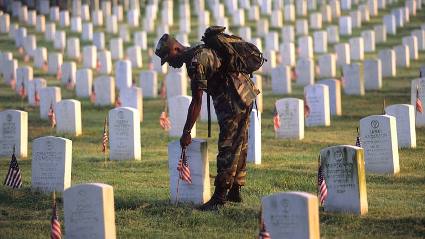 Joe is never comfortable with the greeting, "Happy Memorial Day."
It's not meant to be a happy day.
Joe adores summer. Women wear less and the beer tastes better. Most important, it's not cold. It's all good.
It also helps that the summer is traditionally bookmarked by three-day weekends, with America's birthday right smack dab in the middle.
If you are like Joe, at some point today you will grill raw meat and crack open many Big Storm Brewing beers. If you are fortunate, then you are watching glorious bikinis from a boat in the Gulf or at the beach. If so, saluto!
But please take a moment today to remember the men and women who paid the ultimate sacrifice to allow us to guzzle beer, ingest mass quantities of meat and throw (digital) rocks at each other when discussing our beloved Tampa Bay Buccaneers. A U.S. flag, small or large, on your property or apartment deck is a great touch, too.
Remember that heroes didn't come home.
(Here is a fitting story for today. A fallen Marine's medals somehow wound up on an online auction. and fellow Marines found a way to get those medals back to the family. Seems Marines don't forget Marines.)
Yes, our day at the beach is brought to you by their day hitting the beaches of Normandy, Iwo Jima, Anzio and so many, many more.