Buccaneers Select Cornerback Josh Hayes In Round 6
April 29th, 2023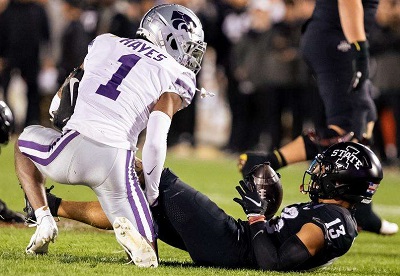 The Bucs certainly got a seasoned college football player in sixth-round pick Josh Hayes, the Lakeland native and cornerback out of Kansas State University.
Hayes played a whopping 68 college games — sixty-eight! – through six seasons of college ball at North Dakota State, Virginia and one year at Kansas State. You can thank COVID for the extra year. Hayes is 24 years old.
No interceptions last year or the year before for Hayes, and he was not invited to the NFL Scouting Combine.
He screams special teams as a prospect. Various draft analysts say he's an instinctive and smart player lacking in speed and certainly not talented enough to play outside corner.
Perhaps Todd Bowles will coach him up into a serviceable backup nickel.