"An Unhappy Player Who Doesn't Want To Be There"
April 13th, 2023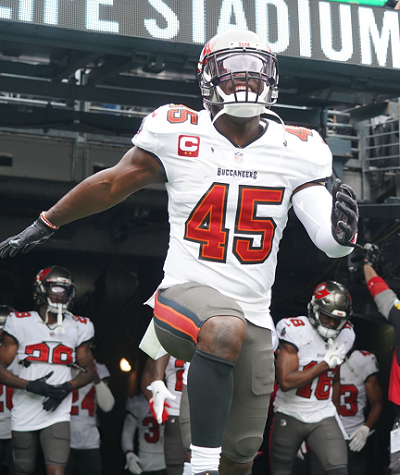 NFL super insider Adam Schefter spoke with a lot of confidence this week on NFL Live.
The Devin White mess was on Schefter's mind and lips.
For those who just returned from a WiFi-free zone in the Blue Ridge Mountains, it was reported this week that savior linebacker White asked to be traded from the Buccaneers. JoeBucsFan.com confirmed this via a One Buc Palace power broker not named Jason Licht.
Schefter did not paint White to his national audience as a player who simply wants to get paid.
"We don't know exactly why he wants out of Tampa, but usually you follow the money and you find a pretty good reason," Schefter said. "And the Buccaneers, who are a team in transition right now, are looking at the situation where they have an unhappy player who doesn't want to be there."
Presumably, cash is White's main issue. He's due about $11.7 million this season, the final year of his contract, and it's beleieved he wants at least an $8 million raise and several years added to his deal.
Given Schefter's many sources and great access, Joe was surprised to hear Schefter admit he doesn't know exactly why White wants out. It would have been nice if Schefter included a take on how much White loves playing for Todd Bowles and his teammates, and is willing to stay in Tampa if they take care of him.
As Ira Kaufman reminded fans on his last podcast, when Buccaneers legend Derrick Brooks held out of training camp for a new contract, he never requested a trade. It was all about staying Tampa and getting paid what he was worth.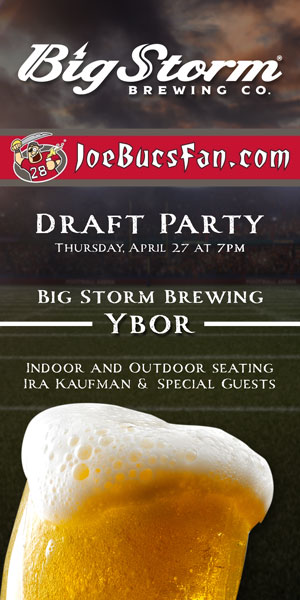 Great fun ahead at the brand new Big Storm taproom in the heart of Ybor City! Upstairs in Centro Ybor with public parking all around. It's big, bold and beautiful. 
…Courtesy of Florida's Elite Restoration, you can win $500 in our "Pick The Pick" contest, which was a huge hit at the 2021 NFL Draft party, plus another $500 in an additional contest. Hang with great Bucs fans, Ira Kaufman and Florida's best craft beer and food.