Todd Bowles Surprisingly Invokes The "C" Word
January 18th, 2023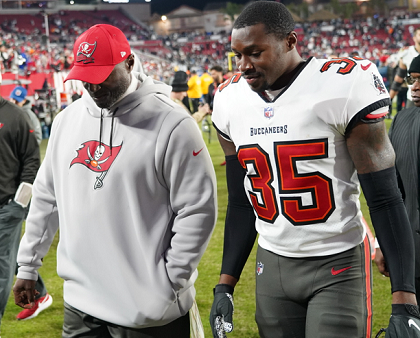 With the great Tom Brady on the team, a coaching staff with a Super Bowl pedigree and many players with Pro Bowl on their résumés, Joe is stunned that head coach Todd Bowles is talking about making a specific major change.
Buccaneers officials and players have spoken many times about how Bucco Bruce Arians arrived in 2019 and changed the culture of a losing organization. And then Tom Brady showed up in 2020 and kicked it up a full notch when it came to setting the bar for a winning culture.
All through the 2022 season Todd Bowles praised his team's effort, including on Monday night, and he and players talked about how hard the team worked in practice.
However, on the Buccaneers Radio Network yesterday, Bowles did not hesitate to say he wants to change the culture of the team next season.
Joe has found that the "C" word, culture, is held in high regard among NFL teams. So it's significant that Bowles thinks something isn't good enough within the current Bucs culture — with Brady on the roster.
"Those who come back, we gotta create new culture, new chemistry and new camaraderie," Bowles said. "We'll have new people coming in, if you're lucky enough to come back or privileged enough to come back, be ready to work."
Again, "create new culture," whaaaaaattt?
Was Bowles unable to create the culture he wanted this season? If not, why? Coaches usually establish their own culture on Day 1. And how (or why) is the Bucs' culture not good enough with legendary culture-maker-in-chief Tom Brady on the roster?
Something is very suspect about Bowles' culture line. And it wasn't a one-off, Bowles mentioned establishing a new culture in his season-ending news conference, as well.
If "culture" is the current code for new offensive playcaller, well, Joe is down with that.