Bucs' Near Future Really Does Hinge On Tom Brady
January 25th, 2023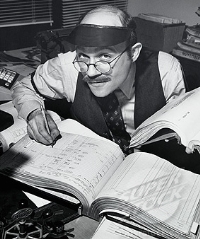 This is a story for lawyers and accountants.
Joe's not much of a salary cap guy because, well, it's boring as hell. And then when you try to study it, it leaves one dizzier than after downing three shots of Wild Turkey.
"If you take this money and do this, then it's only that bad; but if you then take this figure and put that here it only costs this much but if you push that back two years it only costs… "
ENOUGH! And if worms had shotguns, robins wouldn't eff with them!
Michael Ginnitti, the co-founder of Spotrac, which monitors NFL teams and players' salaries, spells out how the Bucs are in a holding pattern.
If the Bucs keep Brady, they can play games with his salary and the cap won't be a huge problem. If he leaves, multiple veteran starters on offense could be traded for significant draft picks.
Brady re-signs with the Bucs, assumedly to another 1 year $30M contract, that also includes a $30M "option" for 2024. It's a minimum base salary with an offsetting roster bonus (treated as a signing bonus, but protects Brady from having to pay it back in any instance). This drops his 2023 cap hit from $35.1M to $17.7M.
You can read the spinning about the Bucs' salary cap here.
If Brady leaves and, as Ginnitti suggests, a couple of big-name players can bring in a draft haul, Joe is OK with launching Operation Tank to #CollapseForCaleb or, in the process, land Drake Maye.