Micah Parsons Wants Tom Brady's Blood
January 13th, 2023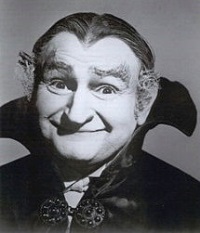 No, Joe isn't aware if Micah Parsons has Igor hanging out in his locker at The Star. And Joe isn't suggesting Parsons is some sort of vampire.
But weirdly, it seems, Parsons is salivating over Tom Brady's blood. That's what the ferocious Cowboys pass rusher said yesterday as documented by Jori Epstein of Yahoo!
"Like any other QB—he bleeds the same way," Parsons said on Thursday.
When Brady can be consistently pressured, especially up the middle, that is Brady's kryptonite. And it seems Parsons knows full well that would be how the Cowboys can beat the Bucs in Monday night's wild card round to start the playoffs.
Asked about keeping Parsons in-check, Bucs coach Todd Bowles said yesterday, "It's extremely hard. They do a good job of disguising. It's bad enough when he lines up in one place, but when he moves around, you've got to know where he is at all times. He's a game wrecker."
Also yesterday, Bucs All-Pro right tackle Tristan Wirfs said he expects the Cowboys to bring the house on the pass rush and the Bucs need to be on their toes watching for "twists" and all sorts of stunts up front.
If the Bucs can give Brady time to throw — preventing Parsons from breaking through seems impossible — Joe likes the Bucs chances of winning Monday night.
Micah Parsons: "It's always cool going against Brady because, s***, none of us know when his last game is. So hopefully we get the win & get to be known for being the last..

"Like any other QB—he bleeds the same way.. He's just a better QB than most. So the challenge is higher."

— Jori Epstein (@JoriEpstein) January 12, 2023