Happy 20th Super Bowl Anniversary
January 26th, 2023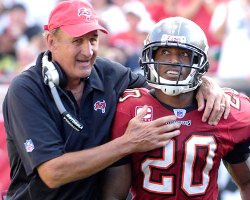 Has it been 20 years?
It sure has. Today is the blessed anniversary of the first Super Bowl glory for Tampa Bay!
Crack an ice cold Big Storm beer and savor the memories, if you were old enough to remember.
NFL Network seems to have banned the airing of the America's Game feature highlighting the Bucs' 2002 championship team. Because, well, Jon Gruden. You can watch it here on YouTube.