The Saving Grace
December 8th, 2022
BY IRA KAUFMAN
The men behind the man are doing one heck of a job.
Todd Bowles can't possibly commit as much time to Tampa Bay's defense since he ascended to head coach. While he is still responsible for crafting defensive game plans, Bowles is too busy putting out organizational fires to devote all his time to one side of the football.
As a result, Bowles has been forced to place more trust in his defensive assistants. They have responded in impressive fashion. Take a bow, defensive line coach Kacy Rodgers.
Job well done, inside linebackers coach Larry Foote.
Nice going, outside linebackers coach Bob Sanders.
Keep grinding, cornerbacks coach Kevin Ross.
Don't change a thing, safeties coach Nick Rapone.
Buc fans don't want to imagine what this team would look like with an ordinary defense. Tampa Bay hasn't topped 21 points in any of the club's six wins and Monday night's victory against New Orleans was a prime-time example of defensive excellence.
Through 56 minutes, Tom Brady's group put up three points and turned the ball over twice … yet the Bucs were still in range.
That's because the Saints were stymied in the red zone, settling for field goals. That's because the Saints couldn't establish a credible ground game. That's because New Orleans went 5-for-14 on third down.
This group of assistants has adapted nicely to a revolving door of defenders at One Buc Place, especially in the secondary. Logan Ryan has missed seven games. Akiem Hicks has suited up only half the time. Shaq Barrett will miss his fifth consecutive game on Sunday at San Francisco. Sean Murphy-Bunting has missed four games and Antoine Winfield Jr. has missed three.
Instead of sulking, this defensive staff dug a little deeper, getting young players up to speed out of necessity. For example, fifth-round pick Zyon McCollum played on 69 percent of the defensive snaps against New Orleans.
When it comes to pass defense, few teams can match the Bucs across the board. Tampa Bay ranks fourth with 38 sacks and ninth with 75 QB hits. Opponents average just 195 yards per game through the air — only six defenses are stingier. Opposing QBs average 6.6 yards per pass attempt — only four defenses are better.
Here's the stat that puts it all in perspective: Bowles and company have now reeled off 26 consecutive regular-season games without allowing a 300-yard passer, dating back to Week 3 last year against the Rams.
In this season alone, Buc defenders have had to face down Patrick Mahomes, Aaron Rodgers, Dak Prescott, Matt Stafford and Lamar Jackson. The Bucs went 2-3 in those matchups, despite yielding an average of only 19.6 points.
When games kick off, this defense is primed to kick some ass. Coaches are putting players in position to succeed because of all the work they put in during preparation.
And all the while, this offense plods along.
In no way have we seen complementary football in Tampa. If a mutiny broke out between the offense and defense behind the pirate ship, there would be just cause.
Here's another example:
En route to a 6-6 record, Tampa Bay has held seven opponents to seven points or less in the opening half. In five of those games, the opposition scored three points or fewer in the first two quarters.
But even with all that stellar work on the other side of the ball, the Bucs have enjoyed a halftime lead only four times this season. That's football malpractice.
On Sunday, the Buc defense will meet its match. The 49ers shut out the Saints two weeks ago and hounded Tua Tagovailoa into three giveaways on Sunday. If the Buc attack remains stale, this matchup could get out of hand in a hurry. Once again, it figures to be Buc defenders to the rescue.
That's alright. They're used to it.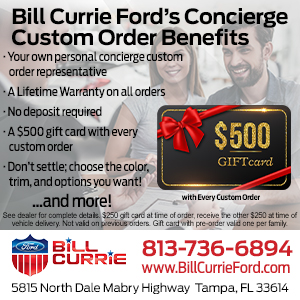 WATCH THE BUCS-49ERS game Sunday with Ira Kaufman at Big Storm Brewery in Clearwater – 12707 49th St North.
Great covered outdoor seating, and indoors, too. Kickoff at 4:25 p.m. Sage Ira rolls in at 4 p.m. Talks Bucs with Ira and drink Florida's best craft beer and maul the excellent menu.