Playing For Todd Bowles' Job
December 30th, 2022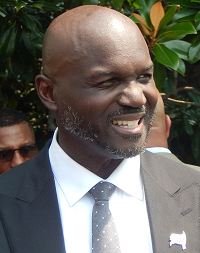 Bucs players should be super motivated for Sunday's game for the NFC South title and a trip to the playoffs. Heck, Todd Bowles says nothing needs to be said about it.
But Joe wonders if players realize more is on the line.
A loss Sunday to another bad football team with another bad quarterback assures the Bucs a losing season and will stamp this regular season as probably the most underachieving in franchise history, considering the available talent, the miserable division and the size and experience of the coaching staff. That would be a terrible look for a first-year head coach who arrived with a losing track record.
A loss would/should put Bowles' job in jeopardy, Joe believes. That doesn't mean the Bucs would fire him, but it sure means Bowles would have earned Team Glazer calling an urgent meeting to discuss Bowles' future over a bottle of whatever fancy cognac the family drinks.
Seasoned veterans of The Lost Decade of Bucs football know how badly Bowles needs a "W" on Sunday.
Mike Evans, Lavonte David, Will Gholston, Chris Godwin, they know how a coach's seats can get set on fire in a hurry. So Joe hopes those guys step up this week and let the team know what could be at stake.
And hopefully, the roster loves Bowles enough to realize the urgency and step up.
Guys like Tom Brady, Tristan Wirfs, Jamel Dean, Shaq Mason, Vita Vea and others, they know little to nothing about coaches getting canned and regimes getting uprooted from too many losses. It's foreign territory to them.
Playing Sunday to save Bowles job, and their position coaches' jobs, should be in the back of every player's mind entering Sunday's key clash against Carolina.
Joe sure hopes someone speaks up in the locker room and tells everyone that jobs are on the line.