Lead The Charge, Mike!
December 1st, 2022
BY IRA KAUFMAN
@IKaufman76
No Buccaneer needs a big game Monday night more than No. 13.
At the age of 29, Mike Evans should be in the prime of a potential Hall of Fame career. He's got Tom Brady throwing to him and a solid defense that is keeping Tampa Bay in every game.
But as the Saints come marching into Raymond James Stadium for a prime-time matchup, Evans suddenly has much to prove to a fan base demoralized by an inept offense that now ranks 27th in scoring, barely ahead of the punchless Steelers.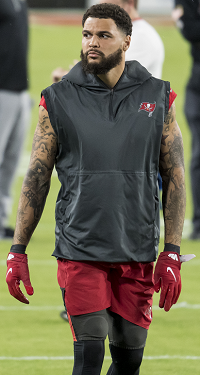 For many of his eight previous seasons, Evans reigned as Tampa Bay's best player. At times, it wasn't even close. He was a touchdown machine and one of the NFL's most effective stick movers. In 2016, Evans led all receivers by generating 81 first downs — 15 more than runner up T.Y. Hilton.
In his first two seasons playing catch with Brady, Evans reached the end zone 27 times. This year, not so much.
In his 10 games, Evans has scored only three times. He takes a streak of seven consecutive games without a TD into his matchup against the Saints, who traditionally have his number.
In the last eight meetings, including one playoff matchup, New Orleans has limited Evans to 16 catches for 261 yards and three TDs.
Heck, that's a good afternoon when Cooper Kupp is healthy. On Sunday in Cleveland, the Bucs desperately needed a breakout game from Evans. Instead, he was blanketed by rookie corner Martin Emerson Jr., a third-round pick out of Mississippi State.
"Mike Evans was completely shut down in this game," said NFL Network analyst Brian Baldinger. "Martin Emerson had the greatest game I've seen from any corner all year."
When matched up against Emerson, Evans failed to catch any of the seven passes Brady sent his way. Overall, he squeezed out two receptions for 31 yards on a day the Bucs craved more juice.
"I embrace one of the greats, you know?" Emerson said when asked about going against Evans. "One of the greats in this game and I was looking forward to that matchup all week because I knew he was physical, a bigger guy like me who's going to push off at the top of the route and I just wanted to challenge him."
Evans is struggling to create separation, perhaps still bothered by rib and ankle issues. Since scoring twice in a loss to Kansas City,
Evans hasn't dented the scoreboard. That's shocking because Evans trails only Davante Adams among active players with 78 career TD catches.
As a red-zone threat, Evans has had few peers since breaking into the league in 2014 as Jason Licht's first draft choice as Bucs GM. His shockingly low TD total has contributed significantly to Tampa Bay's key deficiency:
Too many field goals, not enough touchdowns.
Through 11 games, these Bucs have 18 offensive TDs and 23 FGs. That's not just out of whack, it's out of control. Last year, the numbers read 61 offensive TDs and 25 FGs. During the 2020 championship season, the ratio was 58-28.
The absence of Rob Gronkowski has been conspicuous near the goal-line, but Evans needs to do his part. Tampa Bay's 50 percent TD rate in the red zone is tied with Seattle for the worst mark in the NFC. Last year, the Bucs ranked No. 2 at 66.2 percent. In 2020, Tampa Bay was seventh at 68.9 percent.
At this point, Evans isn't bolstering his compelling case for Canton. In 2022, he ranks 18th in receiving yards, 24th in yards per catch and 17th among receivers in first downs.
But good news may be on the way.
Marshon Lattimore, who has a knack of getting under Evans' shoulder pads with trash talk and aggressive tactics, just missed his seventh consecutive game with an abdomen injury. His status for Monday night's game is uncertain.
Despite their 4-8 record, the Saints remain in contention for the NFC South crown. A victory against the Bucs would keep hope alive heading into a bye week.
There's no better time for Tampa Bay's dismal offense to assert itself en route to a season sweep of a division rival.
It would be lovely if Mr. Evans led the charge.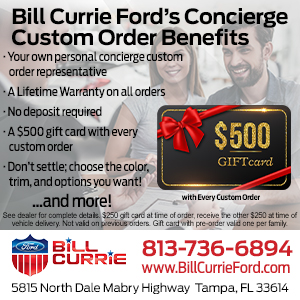 ---
An Instant Classic Ira Kaufman Podcast As The Sage Addresses Colossal Bucs Underachievement And A Landmark Loss