"He Wasn't Open"
December 6th, 2022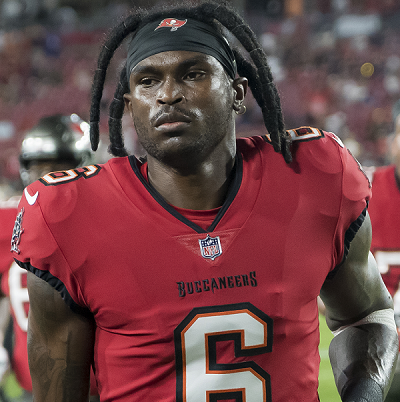 When Joe finished giving right tackle a standing ovation for stoning slimy Saints edge rusher Cameron Jordan on 54 Tom Brady pass attempts, Joe then gave another standing "O" to Julio Jones.
First, how bout Julio now playing in five consecutive games for the Bucs. That says a lot considering his past injury issues.
Before the season, Joe wouldn't have wagered more than 75 cents on Julio playing five straight for the Bucs this season, and he's gotten a lot of snaps in each game.
Tonight, Julio was doing Julio things again, playing hard and flashing magic. He got open deep but Tom Brady overthrew him, but then Julio came up huge on the final drive. Tom Brady threw to double-covered Julio with about 40 seconds remaining at the Saints' 20 yard line.
The result is in the video below, a 15-yard, body-control grab that saw Julio snatch the ball away from a defender. As Buccaneers Radio Network game analyst Dave Moore bellowed, "He wasn't open."
It didn't matter.
Joe hopes Brady and playcaller Byron Leftwich are prompted to realize they can throw more balls like that, the kind that give Mike Evans and Julio a chance to win 50-50 when they're not necessarily open. Each is one of the best in the game, when healthy, at that difficult art.
For Joe, that catch — and the final drive — represented what the Bucs are supposed to be this season on offense. Diverse, lethal and more talented than nearly every offense in the league.
See you in San Francisco, Julio!
— SportsGridRadio (@SportsGridRadio) December 6, 2022