Gameday Tampa Bay
December 5th, 2022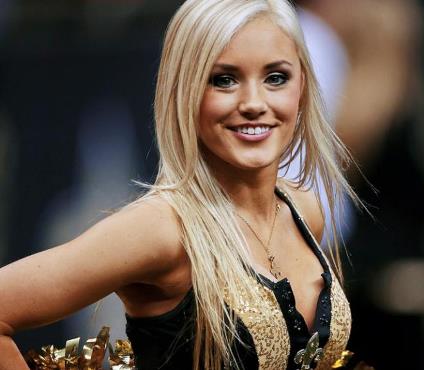 Game 12
Slimy Saints (4-8) at Bucs (5-6) 
Kickoff: 8:15 p.m.
TV: BSPN.
Streaming: NFL+, ESPN+ and Buccaneers.com (Geographic restrictions apply).
Radio: Buccaneers Radio Network WXTB-FM 97.9 in the Tampa-St. Petersburg region (Transmisiones de radio en español en WTMP-FM 96.1 y WMGG-AM 1470 en Tampa). Additional stations throughout Florida on the Buccaneers Radio Network can be found here. The game also will be broadcast on SiriusXM Channel 225(Buccaneers Radio Network broadcast). Westwood One national radio feed can be heard on SiriusXM NFL Radio Channel 88.
Weather: Per AccuWeather.com, nice Florida football weather. Tailgaters will enjoy temperatures in the mid-70s and by the time kickoff happens, you are looking at 69 degrees. When the game ends, temperatures will drop slightly to 66. There is no precipitation expected today or tonight.
Odds: Per BetMGM, as of midnight last night, Bucs -3; over/under 41.
Referees: Clay Martin and his outfit will work tonight's game. This crew is notorious for defensive pass interference and defensive holding, per Sharp Football Analysis. However, his crew appears to be friendly to pass rushers as Martin's gang doesn't like throwing flags on hitting quarterbacks. Home teams are 23-34-1 against the spread when Martin works games.
Injuries: Slimy Saints — Out: S P.J. Williams (knee), CB Marshon Lattimore (abdomen), DT Malcolm Roach (illness), CB Bradley Roby (concussion), DT Kentavius Street (illness), LB Pete Werner (ankle), S J.T. Gray (hamstring), TE Juwan Johnson (ankle), DE Payton Turner (ankle). Questionable: WR Kevin White Bucs — Out: RT Tristan Wirfs (ankle). Doubtful: DB Mike Edwards (hamstring), CB Sean Murphy-Bunting (quad), S Antoine Winfield (ankle). Questionable: TE Cam Brate (illness), RB Leonard Fournette (hip), WR Russell Gage (hamstring), LG Luke Goedeke (foot), DT Akiem Hicks (foot), NT Vita Vea (foot).
Outlook: The way the Bucs ended regulation last week and then lost two key starters in overtime, which didn't have to happen, it really zapped Joe of a lot of enthusiasm. Why should Joe believe the Bucs offense will magically come to life tonight when it hasn't all year playing on American soil? (Can the Bucs play the rest of the regular season in Munich?) When you throw right tackle Tristan Wirfs was thrown away for weeks due to the irresponsibility of those who would rather play for overtime and rip the ball out of the hands of the greatest quarterback who ever played, well, that said it all about the Bucs' direction this year. Or lack thereof. Playing it safe cost the Bucs two key starters, rather, playing irresponsilby. Oh, and Josh Wells will start in place of Wirfs trying to block Cam Jordan. Joy to the world! 'Tis the season. With the exception of two games (one a loss) the Bucs offense looks like it is in slow motion and Mike Glennon is the quarterback. Joe doesn't know specifically why, but it sure isn't the same as the previous six seasons and guys on offense are starting to play like they are disconnected from coaches. And when your coach displays such a public distrust of an offense led by proud men such as Tom Brady, why exactly should fans expect the players to be all-in if their coach isn't? That's just human nature. Of course, Joe wants the Bucs to win but after last week and seeing how this offense plays as if it is an NFL Films slow-motion video, "this Joe" isn't expecting it. Joe cannot ever remember being this depressed entering a Monday Night Football game. Please Bucs, surprise Joe and everyone else watching. Score 30 points. Joe is confident Bucs coaches will not be internally fined thousands of dollars by Team Glazer if the Bucs offense scores three or more touchdowns. It's not a sin, folks.
Fun facts: No team has more takeaways in one game than what the Bucs did to the slimy Saints back in Week 2 when the two teams last met. The Bucs had five takeaways that day. Entering this weekend's games, Dallas, Pittsburgh and Philadelphia are tied with the Bucs in having a five-takeaway game this season. … The Bucs are winless at home against the spread. The slimy Saints are winless on the road against the spread.
.@rondebarber is back to break down Week 12 film 🎞️#GoBucs pic.twitter.com/oG6vofax3E

— Tampa Bay Buccaneers (@Buccaneers) November 30, 2022