Film Advantage To Tom Brady?
December 26th, 2022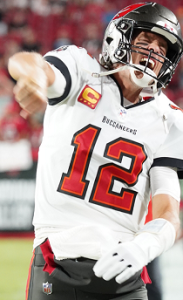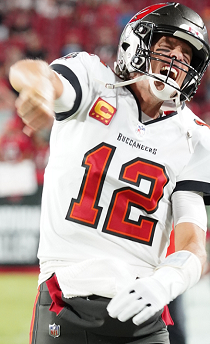 Joe is all jacked up to see the Bucs dissect the Panthers, winners of just one road game this season, and lock up the NFC South title Sunday at The Licht House.
The best part of that is the Bucs scoring the No, 4 seed in the NFC and being virtually assured of facing the Cowboys as the No. 5 seed.
Dallas is 11-4, two games behind the Eagles in the NFC East division with two games to play.
So imagine for a moment the seeds being set, Dallas at Bucs, with two weeks for both clubs to prepare because the Week 18 regular season game would become meaningless.
Man, Joe loves the thought of Tom Brady having two weeks to wrap his brain around endless Cowboys film while his body rejuvenates. Bucs fans remember well how Brady prepped for the Chiefs in the Super Bowl. Tampa Bay offensive players still talk about how Brady had all the answers to the test before that game kicked off. He was overprepared and maximized the extra time.
On this fine Monday, Joe wants to believe Brady would be that prepared again versus Dallas.
Of course, it's possible that Brady's body wouldn't respond no matter what his mind what's him to do.
Joe also would take Todd Bowles over Cowboys defensive coordinator Dan Quinn when it comes to two weeks to prepare.
Now the Bucs just have to go take care of business Sunday against the pesky, formerly-tanking Panthers.