About 650 Unsold Tickets For Bucs-Saints On Monday Night
December 3rd, 2022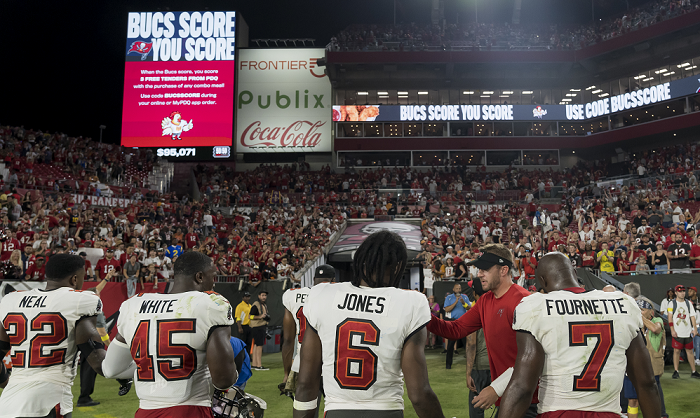 It's a huge Monday night game upcoming against the arch rival Saints at The Licht House.
The Saints are circling the drain and the Bucs are struggling, but the game still has serious playoff implications because the NFC South is so bad.
Even when the Bucs were bad during The Lost Decade, night games have been in high demand and the games nearly always sold out. Per the Bucs official ticket manager, Ticketmaster, more than 650 tickets for Monday's game are unsold in all levels of the stadium. That's not including the thousands up for sale on the resale market.
Plenty of $114.00 tickets are for sale in the upper deck. It's almost hard to believe there aren't more people hungry to cough up that cash to go see The Goat.
Perhaps they prefer the memory of him lighting up the scoreboard in 2020 and 2021.