Giovani Bernard Returns
November 21st, 2022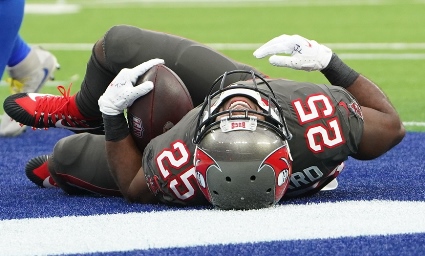 After two months on injured reserve with a bad ankle, the Bucs cleared running back Giovani Bernard for practice today and can place him on the active roster anytime within the next 21 days.
Yes, the Bucs can win — and have won — a Super Bowl without Bernard. But he seems to be a comforting veteran presence for Tom Brady, and that's always a good thing.
Bernard caught three touchdown passes last season but didn't have a touch on offense in two games this season before getting hurt.