Will The Bucs See The Light?
October 3rd, 2022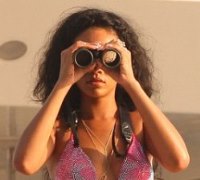 The first three games the Bucs tried to play ground-and-pound as if Mike Alstott and Warrick Dunn were back in the backfield.
As a result, even with Tom Brady at quarterback, the Bucs were dreadful averaging only a touchdown a game.
Yesterday, in part born out of necessity, with their top four receivers finally all back on the field together, the Bucs had to open it up or get blown out. What happened? The Bucs damn near made a game of it.
The offense looked like the offense of the past few years. Tampa Bay went up and down the field. Grant Gordon, typing for NFL.com, believes if the Bucs have any foresight at all, this should be the season blueprint: Throw the damn ball!
… … it's obvious Brady and the offense are worlds different with those wideouts in the mix. They scored more points and had more yards passing (385) than any previous game this season. When the skies clear in the coming weeks and if this WR crew can stay somewhat healthy, Week 4 might stand as a foreshadowing of what's to come — in a positive light.
Naturally staying healthy is the key. Chris Godwin appears to be in the midst of a season where he'll battle injuries throughout. Russell Gage has been hurt damn near since the day he arrived. Remember how he missed OTAs with some mysterious injury?
And then there is Julio Jones, who is a walking injury list at this point in his career.
Get Evans, Godwin and Julio on the field, maybe Gage too, and air it out. Please.